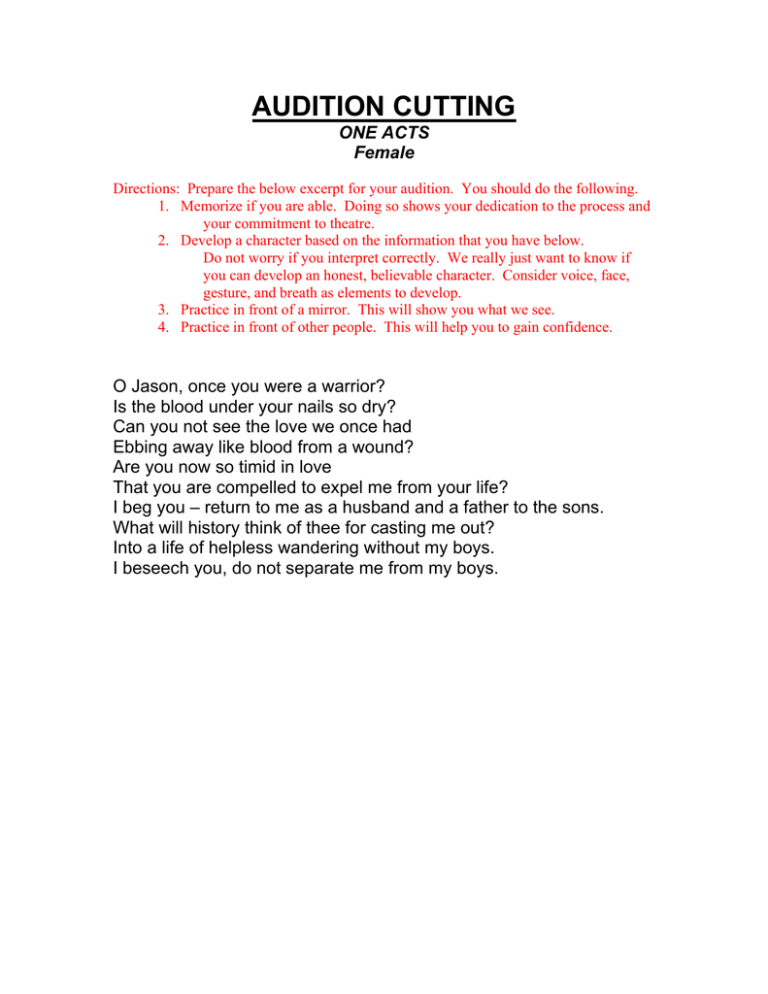 AUDITION CUTTING
ONE ACTS
Female
Directions: Prepare the below excerpt for your audition. You should do the following.
1. Memorize if you are able. Doing so shows your dedication to the process and
your commitment to theatre.
2. Develop a character based on the information that you have below.
Do not worry if you interpret correctly. We really just want to know if
you can develop an honest, believable character. Consider voice, face,
gesture, and breath as elements to develop.
3. Practice in front of a mirror. This will show you what we see.
4. Practice in front of other people. This will help you to gain confidence.
O Jason, once you were a warrior?
Is the blood under your nails so dry?
Can you not see the love we once had
Ebbing away like blood from a wound?
Are you now so timid in love
That you are compelled to expel me from your life?
I beg you – return to me as a husband and a father to the sons.
What will history think of thee for casting me out?
Into a life of helpless wandering without my boys.
I beseech you, do not separate me from my boys.