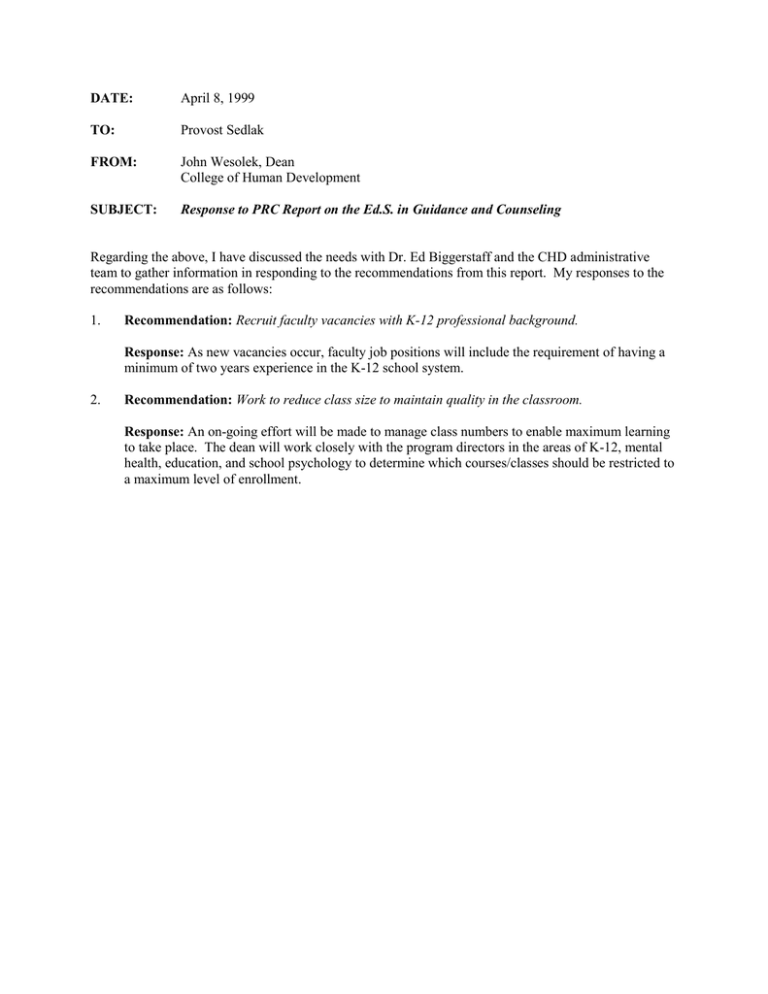 DATE:
April 8, 1999
TO:
Provost Sedlak
FROM:
John Wesolek, Dean
College of Human Development
SUBJECT:
Response to PRC Report on the Ed.S. in Guidance and Counseling
Regarding the above, I have discussed the needs with Dr. Ed Biggerstaff and the CHD administrative
team to gather information in responding to the recommendations from this report. My responses to the
recommendations are as follows:
1.
Recommendation: Recruit faculty vacancies with K-12 professional background.
Response: As new vacancies occur, faculty job positions will include the requirement of having a
minimum of two years experience in the K-12 school system.
2.
Recommendation: Work to reduce class size to maintain quality in the classroom.
Response: An on-going effort will be made to manage class numbers to enable maximum learning
to take place. The dean will work closely with the program directors in the areas of K-12, mental
health, education, and school psychology to determine which courses/classes should be restricted to
a maximum level of enrollment.