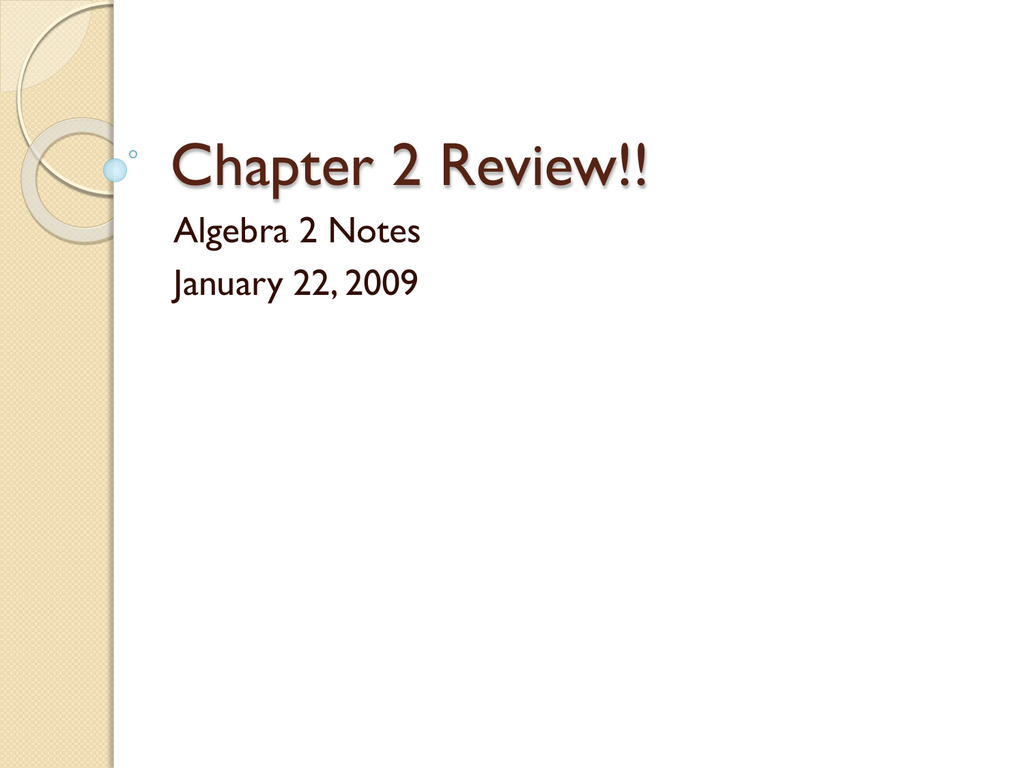 Chapter 2 Review!!
Algebra 2 Notes
January 22, 2009
Warm-Ups! Group Work

Get in groups of 4

You will be given 3 Real-World scenarios in
which you'll need to use an inequality to solve
◦ Work with your group members to find the answers

Work the problems in your notes.
◦ Participation points on the line! I will come
around to make sure you have them done!
Chapter 2 Review

Let's go through the practice test
together

For each question, one person will tell us
how to do the problem and then we'll
discuss it
◦ Find the ones you know and volunteer!
Otherwise I will call on you.
Chapter 2 Test
The test will look just like the practice
test
 You are allowed a 5 x 7 note card with
notes only

◦ DO NOT put actual problems on the note
card (from warm-ups, homework, etc)
◦ DO put things like equations and Steps to
solving problems
Homework #11
Chapter
2 Practice Test!!