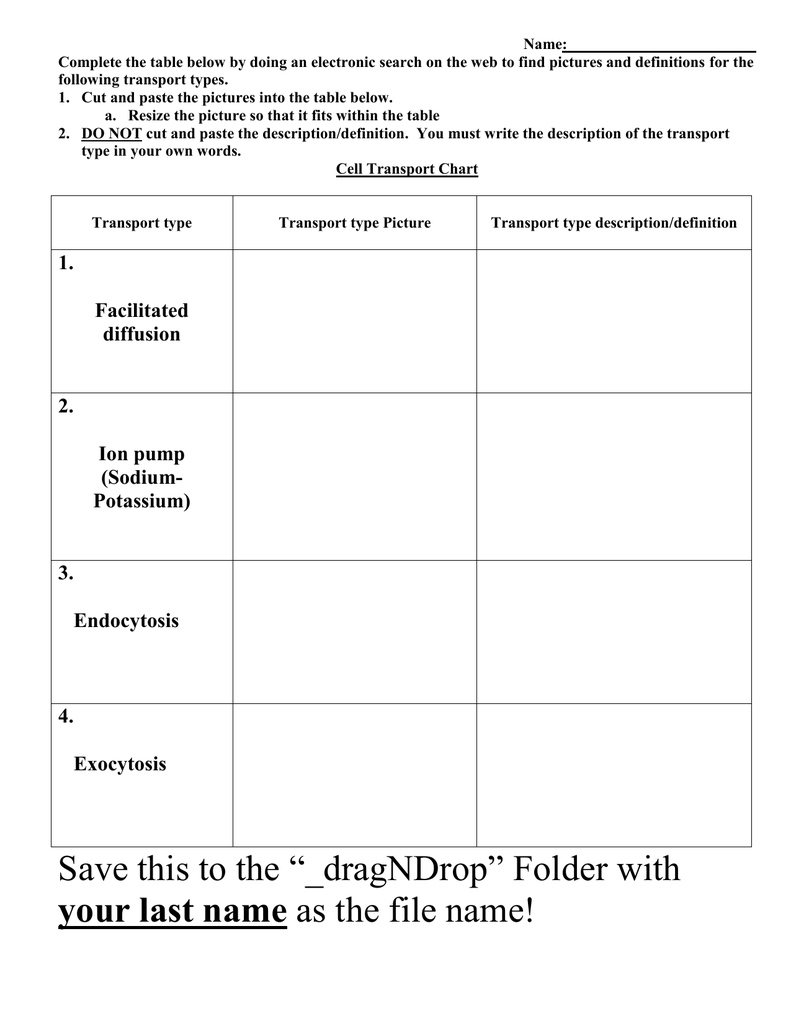 Name: ___________________
Complete the table below by doing an electronic search on the web to find pictures and definitions for the
following transport types.
1. Cut and paste the pictures into the table below.
a. Resize the picture so that it fits within the table
2. DO NOT cut and paste the description/definition. You must write the description of the transport
type in your own words.
Cell Transport Chart
Transport type
Transport type Picture
Transport type description/definition
1.
Facilitated
diffusion
2.
Ion pump
(SodiumPotassium)
3.
Endocytosis
4.
Exocytosis
Save this to the "_dragNDrop" Folder with
your last name as the file name!