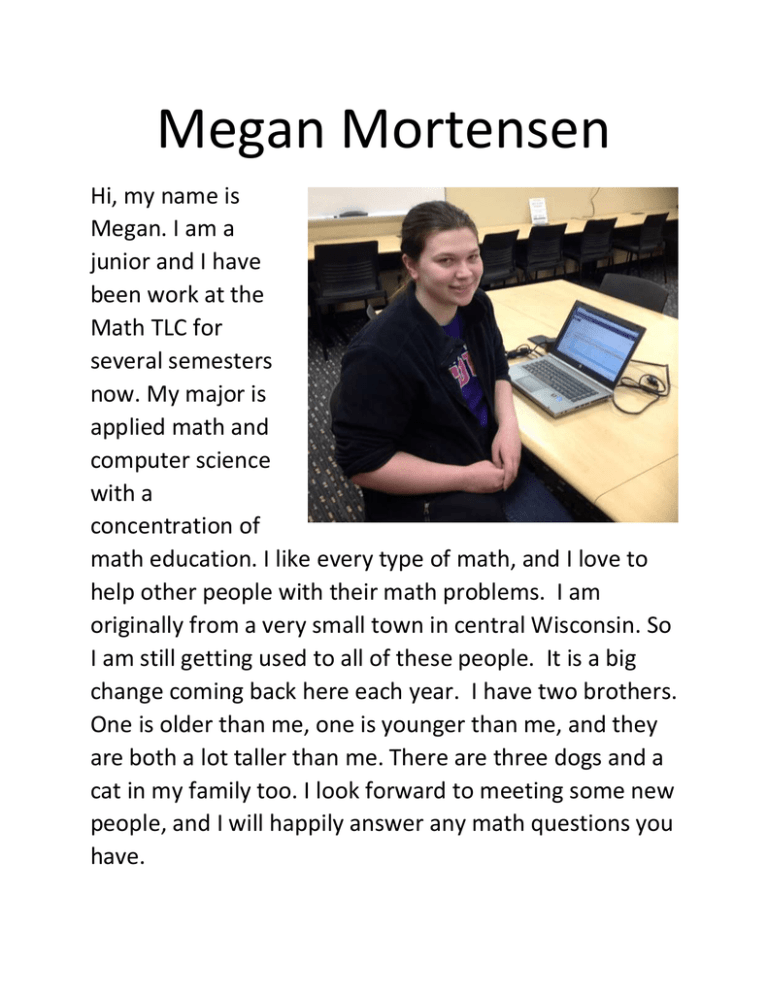 Megan Mortensen
Hi, my name is
Megan. I am a
junior and I have
been work at the
Math TLC for
several semesters
now. My major is
applied math and
computer science
with a
concentration of
math education. I like every type of math, and I love to
help other people with their math problems. I am
originally from a very small town in central Wisconsin. So
I am still getting used to all of these people. It is a big
change coming back here each year. I have two brothers.
One is older than me, one is younger than me, and they
are both a lot taller than me. There are three dogs and a
cat in my family too. I look forward to meeting some new
people, and I will happily answer any math questions you
have.