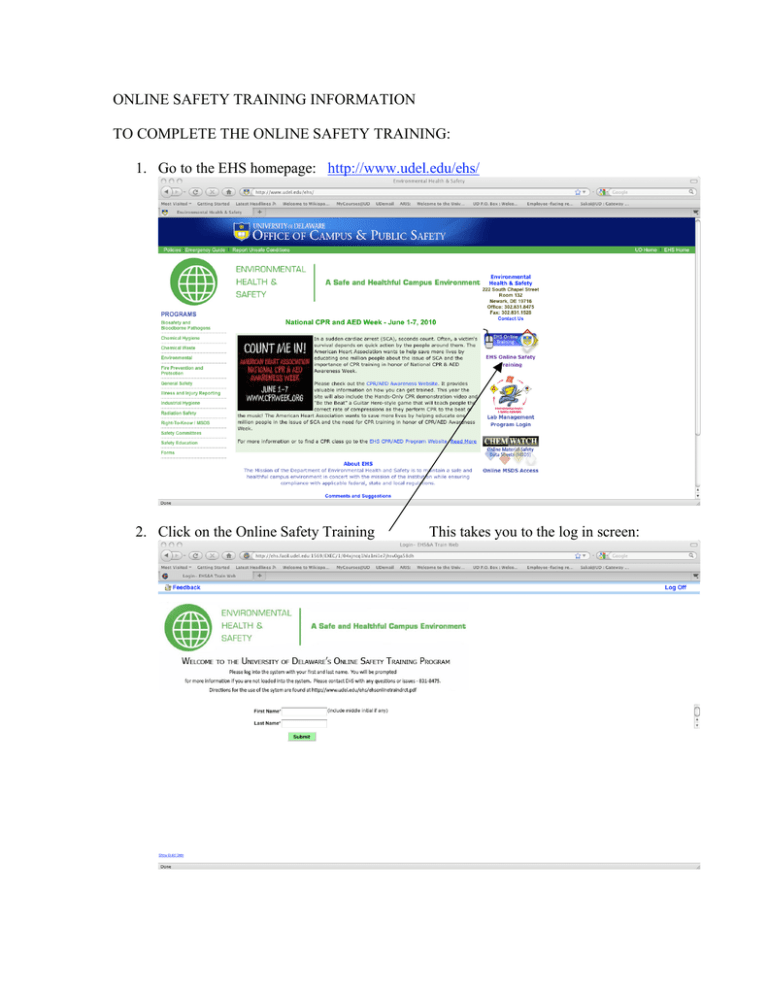 ONLINE SAFETY TRAINING INFORMATION
TO COMPLETE THE ONLINE SAFETY TRAINING:
1. Go to the EHS homepage: http://www.udel.edu/ehs/
2. Click on the Online Safety Training
This takes you to the log in screen:
3. Log in with your first and last name. You will get either your name or you will
have to add as a new student. Choose the correct response. You will then get a
courses list.
4. Choose the Basic Safety Training.
5. When you have read the information contained in the Training Program, take the
quiz. When you have completed the quiz, you will get a confirmation.
6. The confirmation page tells you is you have passed or not. To pass, you need to
answer 23 of the 25 questions correctly. When you have passed, you will receive
an email with the completion certificate.
7. Print the certificate (black and white is OK) and bring it to show your TA.