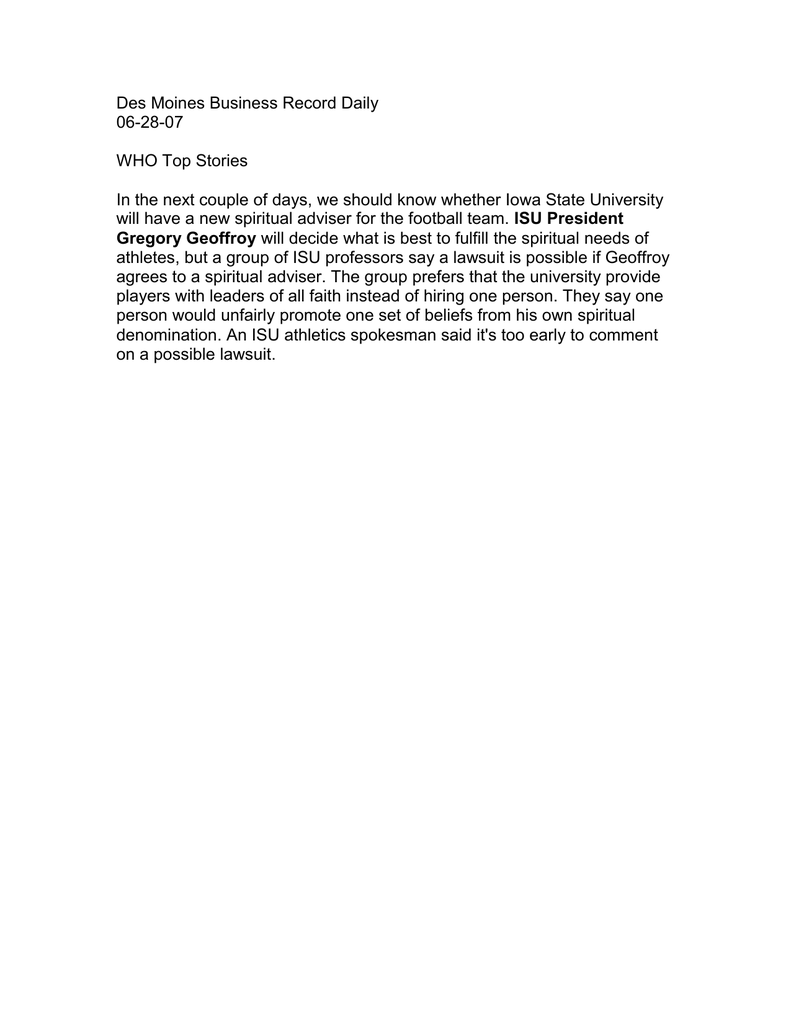 Des Moines Business Record Daily
06-28-07
WHO Top Stories
In the next couple of days, we should know whether Iowa State University
will have a new spiritual adviser for the football team. ISU President
Gregory Geoffroy will decide what is best to fulfill the spiritual needs of
athletes, but a group of ISU professors say a lawsuit is possible if Geoffroy
agrees to a spiritual adviser. The group prefers that the university provide
players with leaders of all faith instead of hiring one person. They say one
person would unfairly promote one set of beliefs from his own spiritual
denomination. An ISU athletics spokesman said it's too early to comment
on a possible lawsuit.