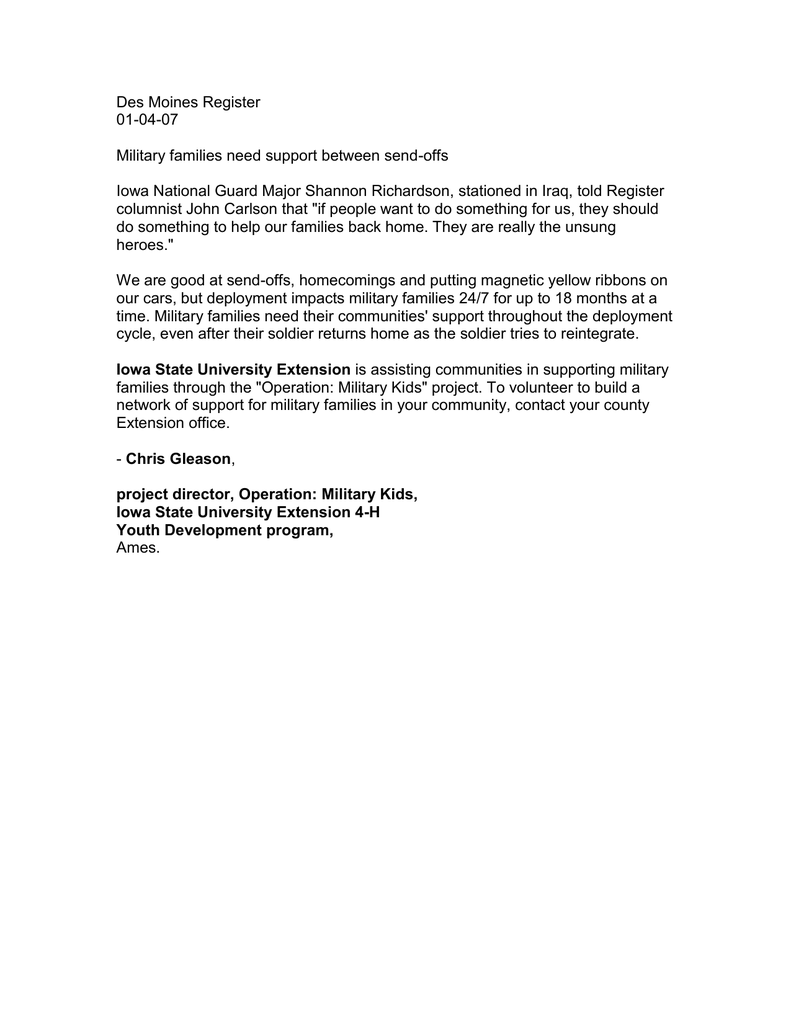 Des Moines Register
01-04-07
Military families need support between send-offs
Iowa National Guard Major Shannon Richardson, stationed in Iraq, told Register
columnist John Carlson that "if people want to do something for us, they should
do something to help our families back home. They are really the unsung
heroes."
We are good at send-offs, homecomings and putting magnetic yellow ribbons on
our cars, but deployment impacts military families 24/7 for up to 18 months at a
time. Military families need their communities' support throughout the deployment
cycle, even after their soldier returns home as the soldier tries to reintegrate.
Iowa State University Extension is assisting communities in supporting military
families through the "Operation: Military Kids" project. To volunteer to build a
network of support for military families in your community, contact your county
Extension office.
- Chris Gleason,
project director, Operation: Military Kids,
Iowa State University Extension 4-H
Youth Development program,
Ames.