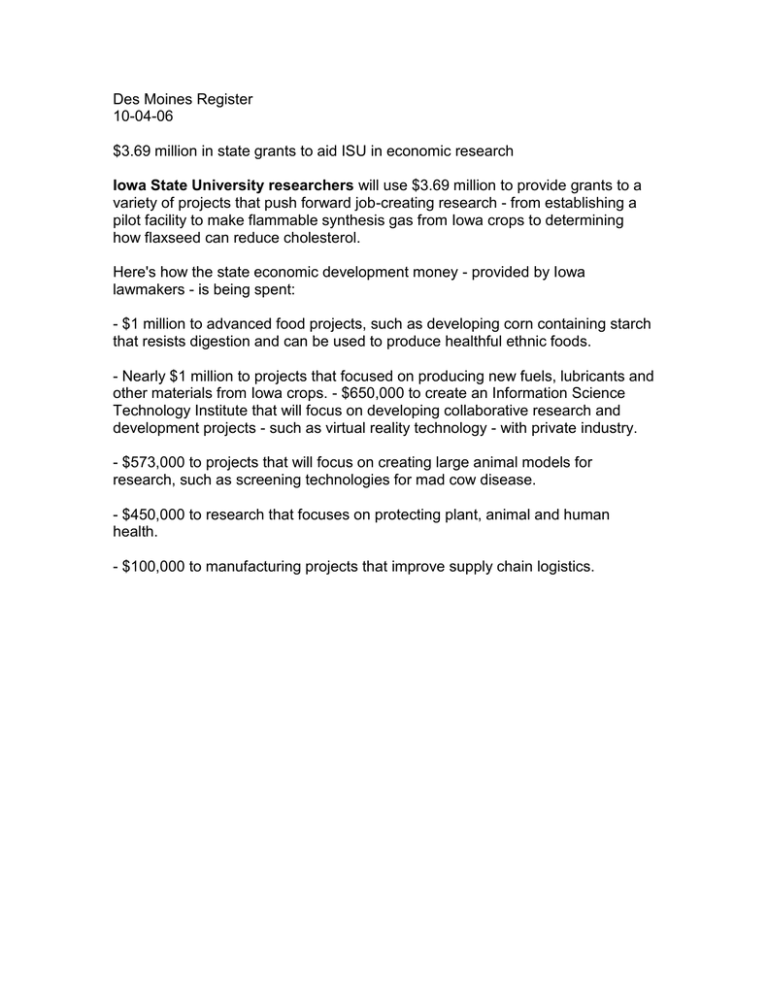 Des Moines Register
10-04-06
$3.69 million in state grants to aid ISU in economic research
Iowa State University researchers will use $3.69 million to provide grants to a
variety of projects that push forward job-creating research - from establishing a
pilot facility to make flammable synthesis gas from Iowa crops to determining
how flaxseed can reduce cholesterol.
Here's how the state economic development money - provided by Iowa
lawmakers - is being spent:
- $1 million to advanced food projects, such as developing corn containing starch
that resists digestion and can be used to produce healthful ethnic foods.
- Nearly $1 million to projects that focused on producing new fuels, lubricants and
other materials from Iowa crops. - $650,000 to create an Information Science
Technology Institute that will focus on developing collaborative research and
development projects - such as virtual reality technology - with private industry.
- $573,000 to projects that will focus on creating large animal models for
research, such as screening technologies for mad cow disease.
- $450,000 to research that focuses on protecting plant, animal and human
health.
- $100,000 to manufacturing projects that improve supply chain logistics.