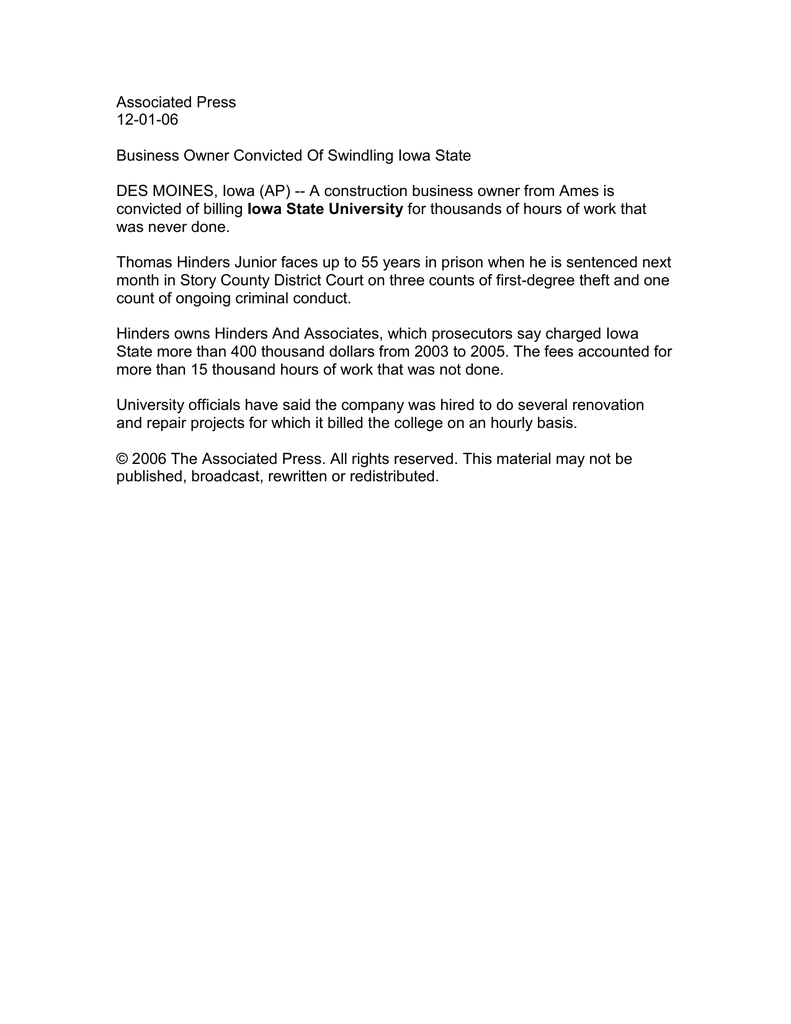 Associated Press
12-01-06
Business Owner Convicted Of Swindling Iowa State
DES MOINES, Iowa (AP) -- A construction business owner from Ames is
convicted of billing Iowa State University for thousands of hours of work that
was never done.
Thomas Hinders Junior faces up to 55 years in prison when he is sentenced next
month in Story County District Court on three counts of first-degree theft and one
count of ongoing criminal conduct.
Hinders owns Hinders And Associates, which prosecutors say charged Iowa
State more than 400 thousand dollars from 2003 to 2005. The fees accounted for
more than 15 thousand hours of work that was not done.
University officials have said the company was hired to do several renovation
and repair projects for which it billed the college on an hourly basis.
© 2006 The Associated Press. All rights reserved. This material may not be
published, broadcast, rewritten or redistributed.