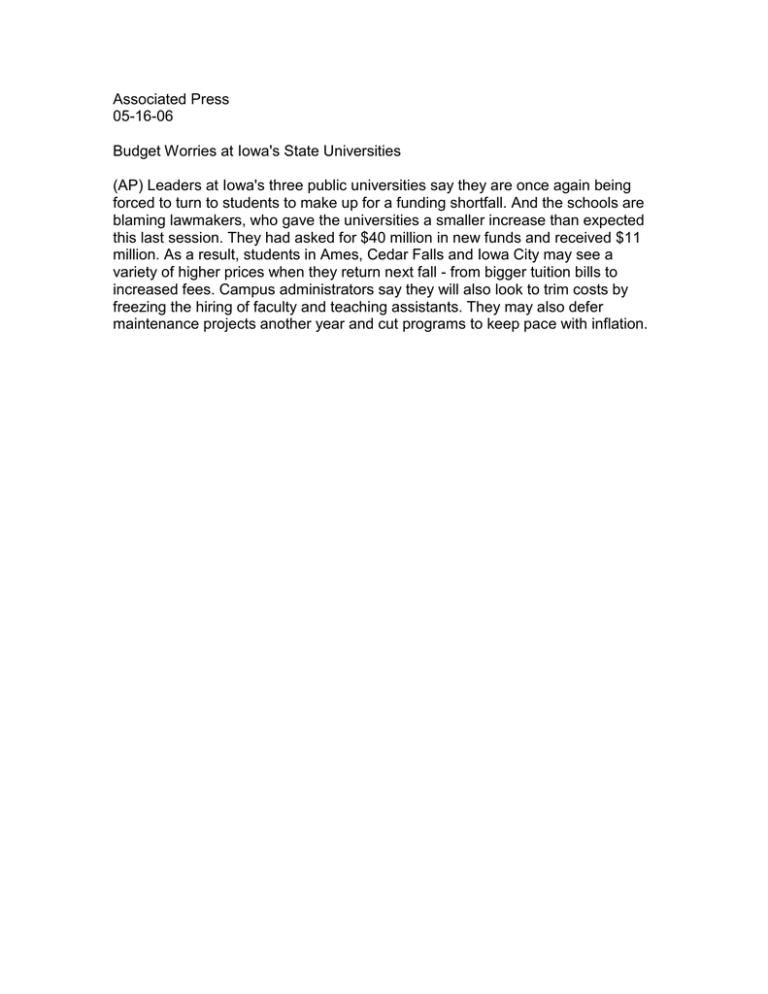 Associated Press
05-16-06
Budget Worries at Iowa's State Universities
(AP) Leaders at Iowa's three public universities say they are once again being
forced to turn to students to make up for a funding shortfall. And the schools are
blaming lawmakers, who gave the universities a smaller increase than expected
this last session. They had asked for $40 million in new funds and received $11
million. As a result, students in Ames, Cedar Falls and Iowa City may see a
variety of higher prices when they return next fall - from bigger tuition bills to
increased fees. Campus administrators say they will also look to trim costs by
freezing the hiring of faculty and teaching assistants. They may also defer
maintenance projects another year and cut programs to keep pace with inflation.