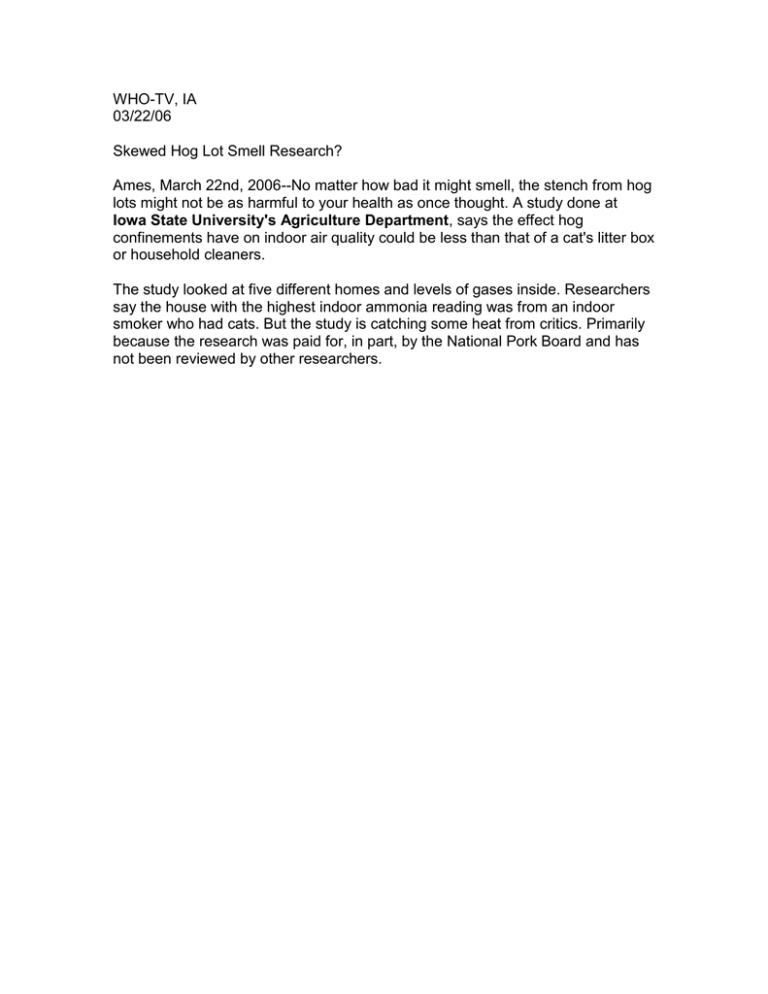 WHO-TV, IA
03/22/06
Skewed Hog Lot Smell Research?
Ames, March 22nd, 2006--No matter how bad it might smell, the stench from hog
lots might not be as harmful to your health as once thought. A study done at
Iowa State University's Agriculture Department, says the effect hog
confinements have on indoor air quality could be less than that of a cat's litter box
or household cleaners.
The study looked at five different homes and levels of gases inside. Researchers
say the house with the highest indoor ammonia reading was from an indoor
smoker who had cats. But the study is catching some heat from critics. Primarily
because the research was paid for, in part, by the National Pork Board and has
not been reviewed by other researchers.