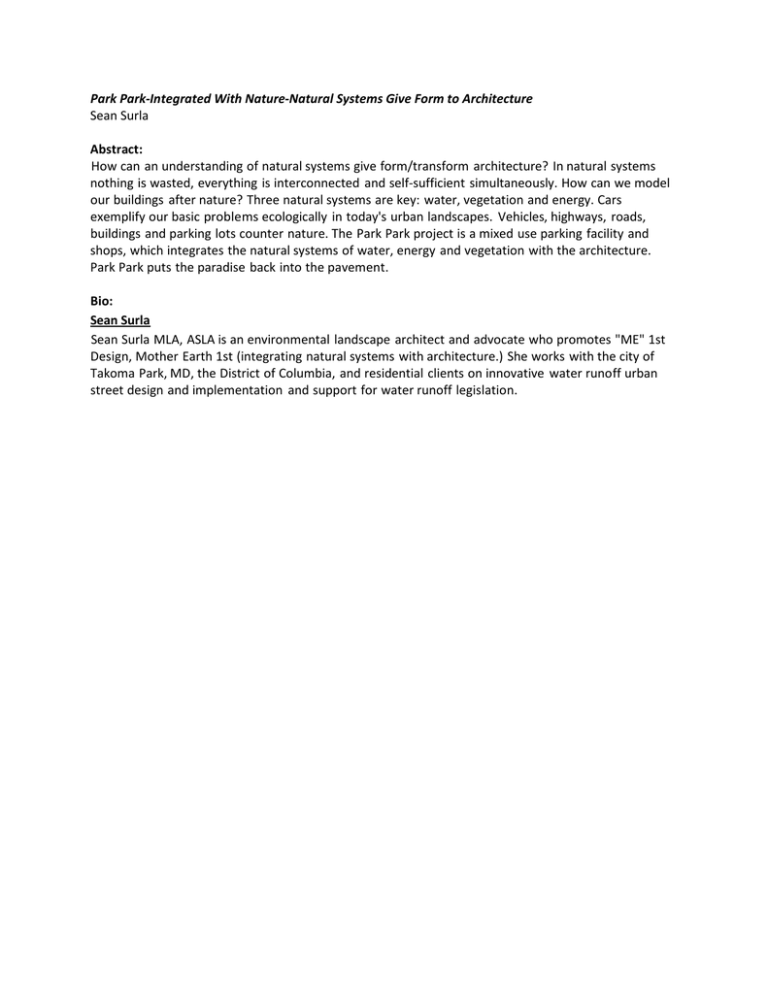 Park Park-Integrated With Nature-Natural Systems Give Form to Architecture
Sean Surla
Abstract:
How can an understanding of natural systems give form/transform architecture? In natural systems
nothing is wasted, everything is interconnected and self-sufficient simultaneously. How can we model
our buildings after nature? Three natural systems are key: water, vegetation and energy. Cars
exemplify our basic problems ecologically in today's urban landscapes. Vehicles, highways, roads,
buildings and parking lots counter nature. The Park Park project is a mixed use parking facility and
shops, which integrates the natural systems of water, energy and vegetation with the architecture.
Park Park puts the paradise back into the pavement.
Bio:
Sean Surla
Sean Surla MLA, ASLA is an environmental landscape architect and advocate who promotes "ME" 1st
Design, Mother Earth 1st (integrating natural systems with architecture.) She works with the city of
Takoma Park, MD, the District of Columbia, and residential clients on innovative water runoff urban
street design and implementation and support for water runoff legislation.