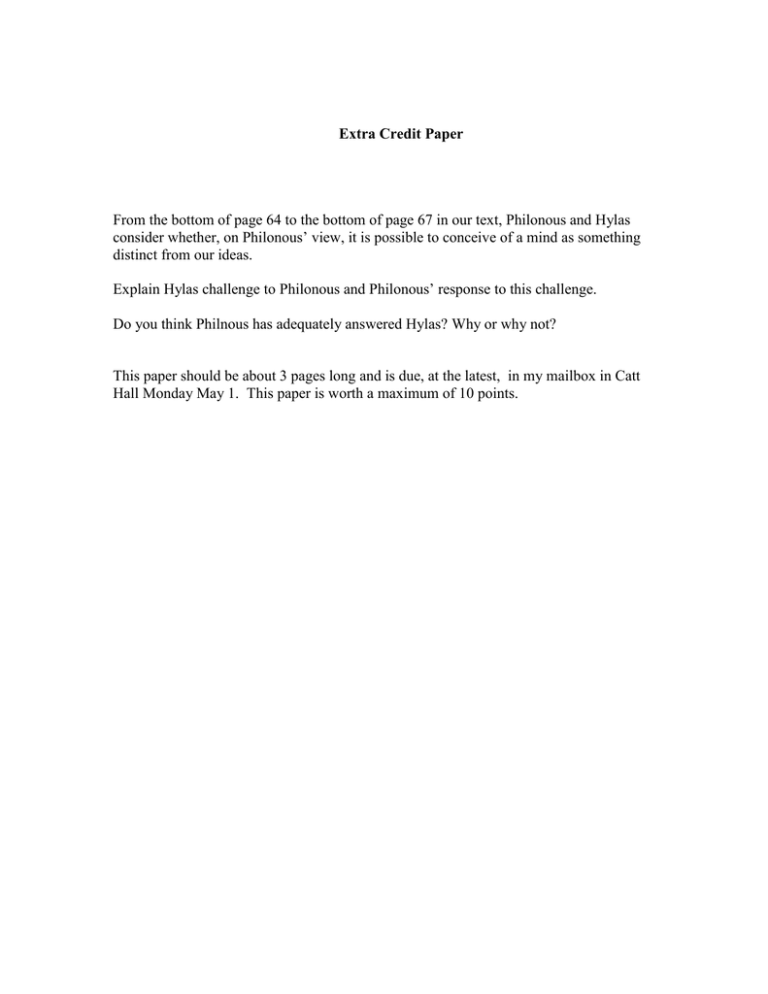 Extra Credit Paper
From the bottom of page 64 to the bottom of page 67 in our text, Philonous and Hylas
consider whether, on Philonous' view, it is possible to conceive of a mind as something
distinct from our ideas.
Explain Hylas challenge to Philonous and Philonous' response to this challenge.
Do you think Philnous has adequately answered Hylas? Why or why not?
This paper should be about 3 pages long and is due, at the latest, in my mailbox in Catt
Hall Monday May 1. This paper is worth a maximum of 10 points.