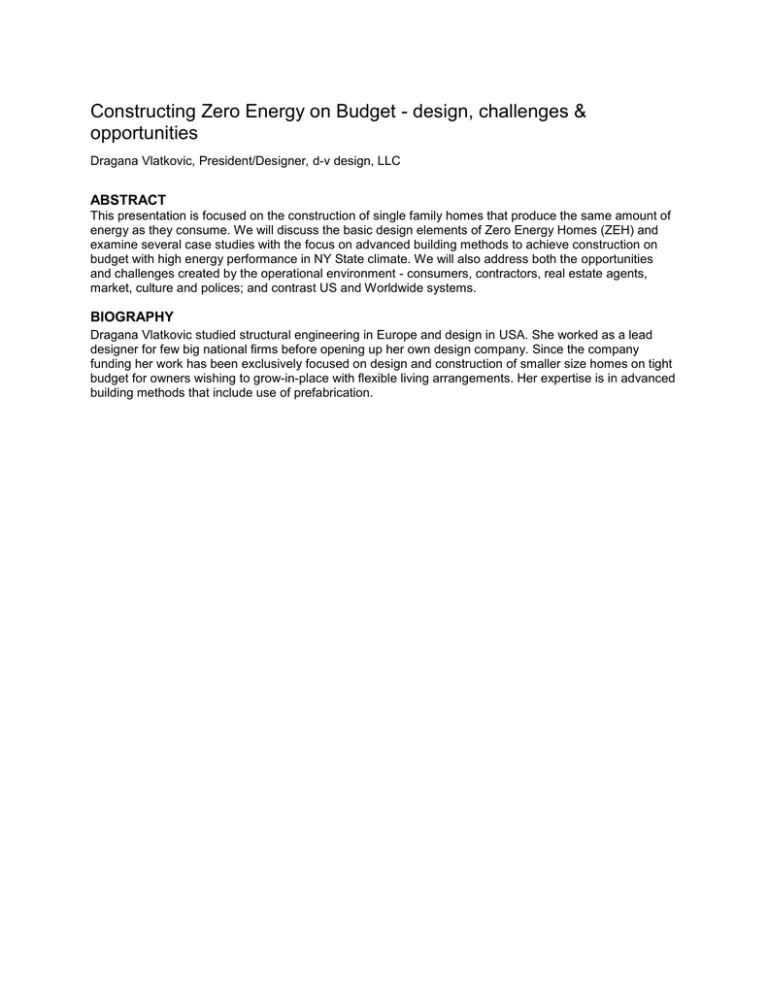 Constructing Zero Energy on Budget - design, challenges &
opportunities
Dragana Vlatkovic, President/Designer, d-v design, LLC
ABSTRACT
This presentation is focused on the construction of single family homes that produce the same amount of
energy as they consume. We will discuss the basic design elements of Zero Energy Homes (ZEH) and
examine several case studies with the focus on advanced building methods to achieve construction on
budget with high energy performance in NY State climate. We will also address both the opportunities
and challenges created by the operational environment - consumers, contractors, real estate agents,
market, culture and polices; and contrast US and Worldwide systems.
BIOGRAPHY
Dragana Vlatkovic studied structural engineering in Europe and design in USA. She worked as a lead
designer for few big national firms before opening up her own design company. Since the company
funding her work has been exclusively focused on design and construction of smaller size homes on tight
budget for owners wishing to grow-in-place with flexible living arrangements. Her expertise is in advanced
building methods that include use of prefabrication.