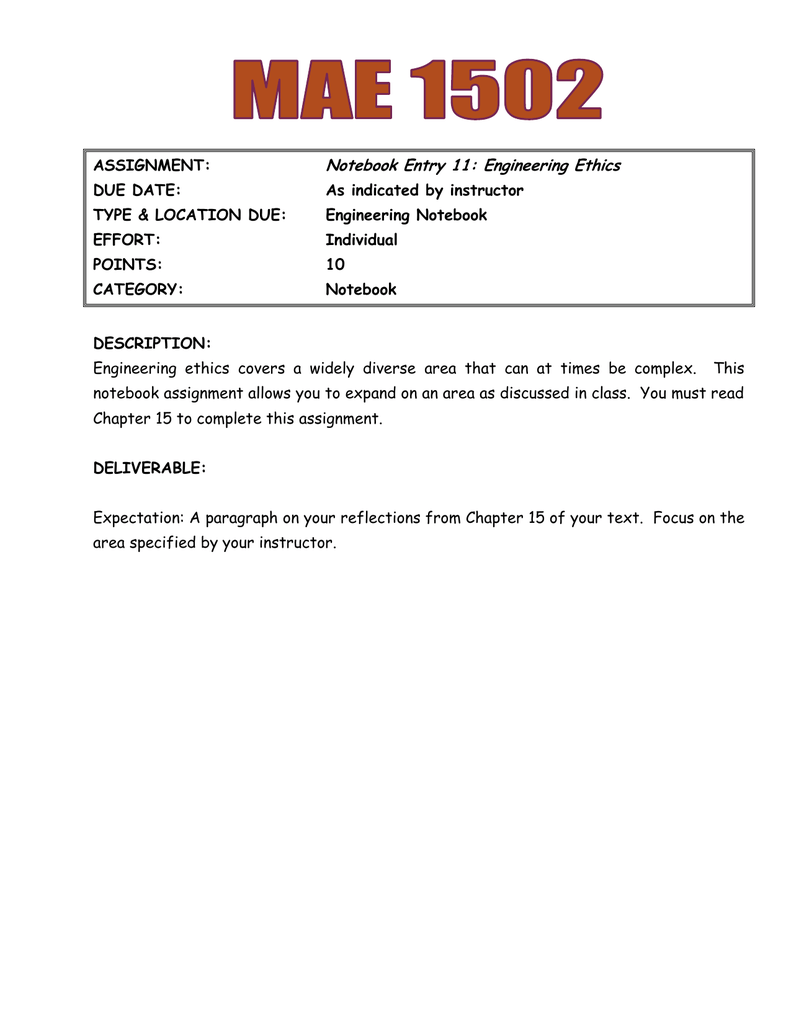 ASSIGNMENT:
Notebook Entry 11: Engineering Ethics
DUE DATE:
As indicated by instructor
TYPE & LOCATION DUE:
Engineering Notebook
EFFORT:
Individual
POINTS:
10
CATEGORY:
Notebook
DESCRIPTION:
Engineering ethics covers a widely diverse area that can at times be complex.
This
notebook assignment allows you to expand on an area as discussed in class. You must read
Chapter 15 to complete this assignment.
DELIVERABLE:
Expectation: A paragraph on your reflections from Chapter 15 of your text. Focus on the
area specified by your instructor.