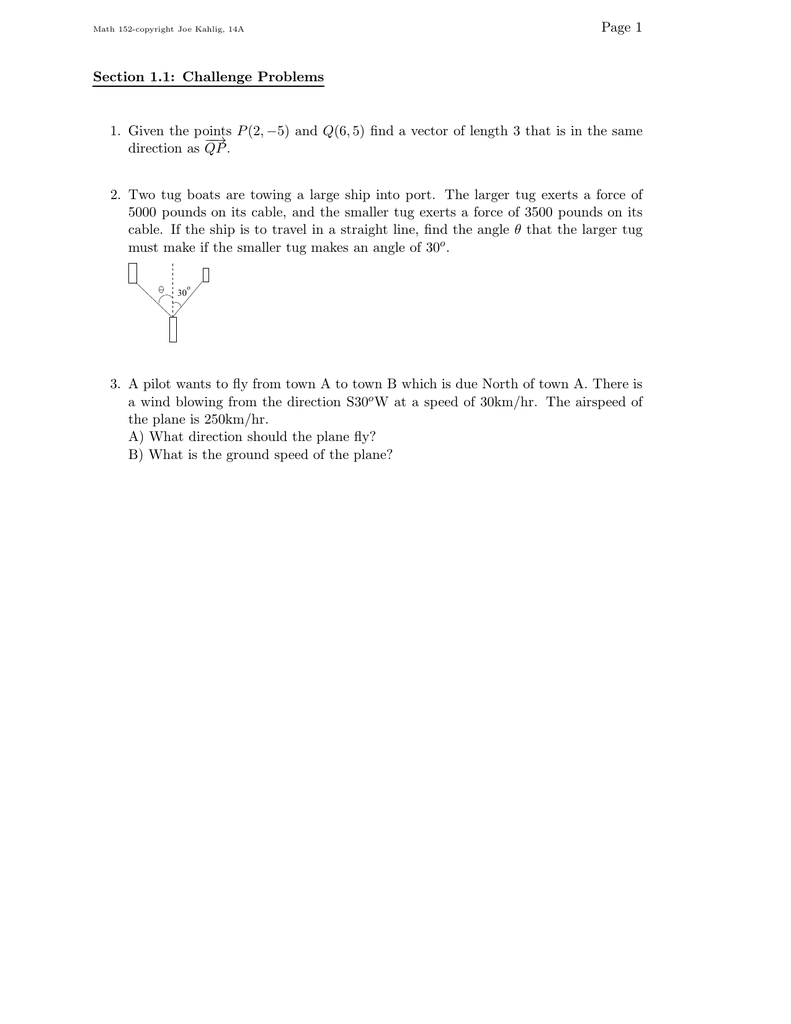 Math 152-copyright Joe Kahlig, 14A
Page 1
Section 1.1: Challenge Problems
1. Given the points P (2, −5) and Q(6, 5) find a vector of length 3 that is in the same
−−→
direction as QP .
2. Two tug boats are towing a large ship into port. The larger tug exerts a force of
5000 pounds on its cable, and the smaller tug exerts a force of 3500 pounds on its
cable. If the ship is to travel in a straight line, find the angle θ that the larger tug
must make if the smaller tug makes an angle of 30o .
30
o
3. A pilot wants to fly from town A to town B which is due North of town A. There is
a wind blowing from the direction S30o W at a speed of 30km/hr. The airspeed of
the plane is 250km/hr.
A) What direction should the plane fly?
B) What is the ground speed of the plane?