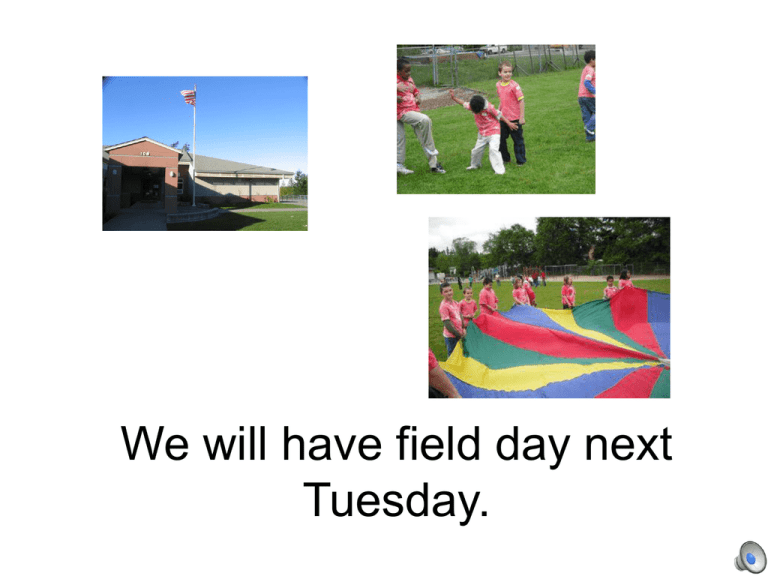 We will have field day next
Tuesday.
We will take a bus to the stadium for our
field day.
1
2
3
On field day, I go to different
stations.
bowling
parachute
Egg toss
Tug of war
Shoe toss
I can do games like bowling,
parachute, egg toss, tug of war
and shoe toss.
I can stay with my class.
I can ask for a break.
I can follow directions at field
day.
When field day is over, I have
a popsicle.
I like field day. It is fun!