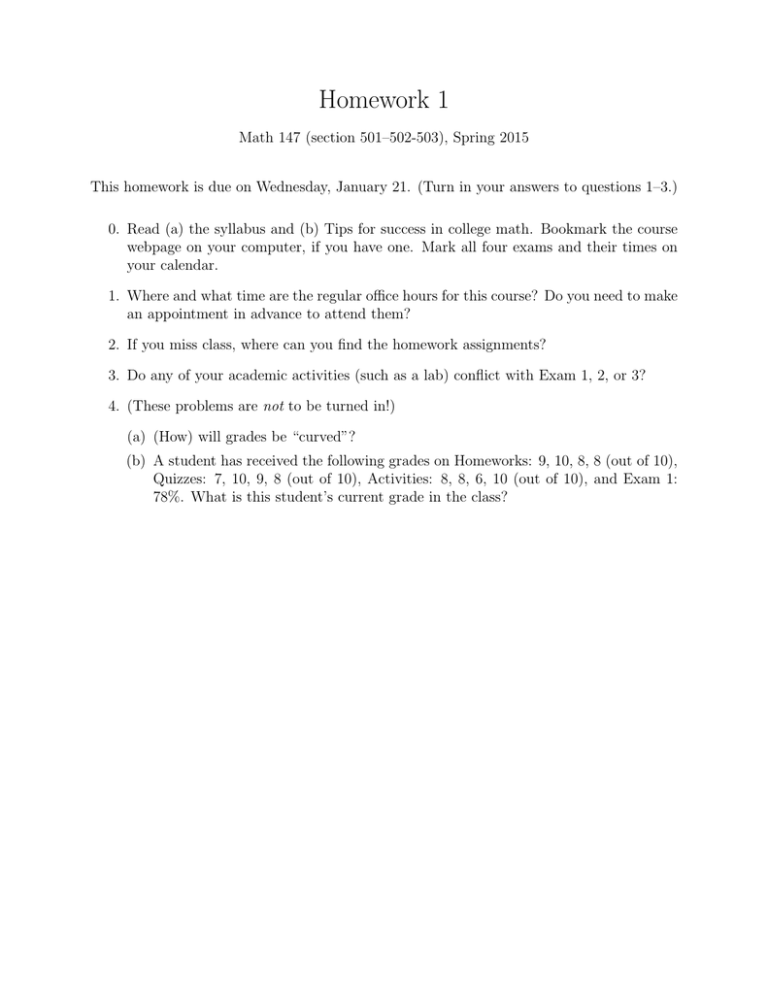 Homework 1
Math 147 (section 501–502-503), Spring 2015
This homework is due on Wednesday, January 21. (Turn in your answers to questions 1–3.)
0. Read (a) the syllabus and (b) Tips for success in college math. Bookmark the course
webpage on your computer, if you have one. Mark all four exams and their times on
your calendar.
1. Where and what time are the regular office hours for this course? Do you need to make
an appointment in advance to attend them?
2. If you miss class, where can you find the homework assignments?
3. Do any of your academic activities (such as a lab) conflict with Exam 1, 2, or 3?
4. (These problems are not to be turned in!)
(a) (How) will grades be "curved"?
(b) A student has received the following grades on Homeworks: 9, 10, 8, 8 (out of 10),
Quizzes: 7, 10, 9, 8 (out of 10), Activities: 8, 8, 6, 10 (out of 10), and Exam 1:
78%. What is this student's current grade in the class?