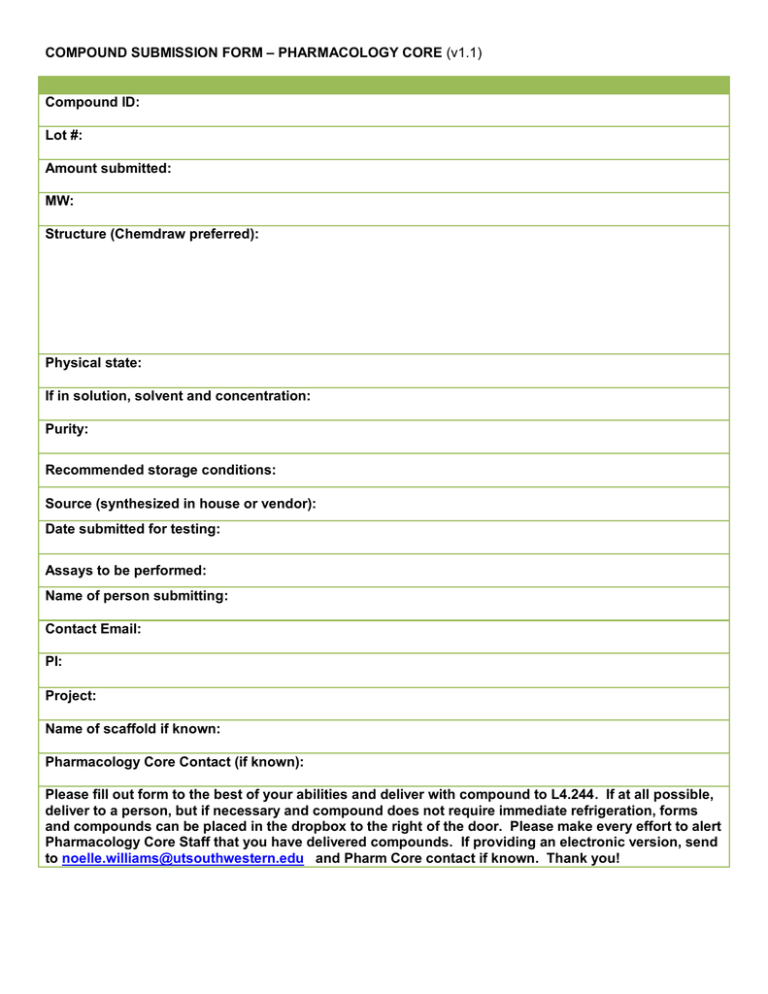 COMPOUND SUBMISSION FORM – PHARMACOLOGY CORE (v1.1)
Compound ID:
Lot #:
Amount submitted:
MW:
Structure (Chemdraw preferred):
Physical state:
If in solution, solvent and concentration:
Purity:
Recommended storage conditions:
Source (synthesized in house or vendor):
Date submitted for testing:
Assays to be performed:
Name of person submitting:
Contact Email:
PI:
Project:
Name of scaffold if known:
Pharmacology Core Contact (if known):
Please fill out form to the best of your abilities and deliver with compound to L4.244. If at all possible,
deliver to a person, but if necessary and compound does not require immediate refrigeration, forms
and compounds can be placed in the dropbox to the right of the door. Please make every effort to alert
Pharmacology Core Staff that you have delivered compounds. If providing an electronic version, send
to noelle.williams@utsouthwestern.edu and Pharm Core contact if known. Thank you!