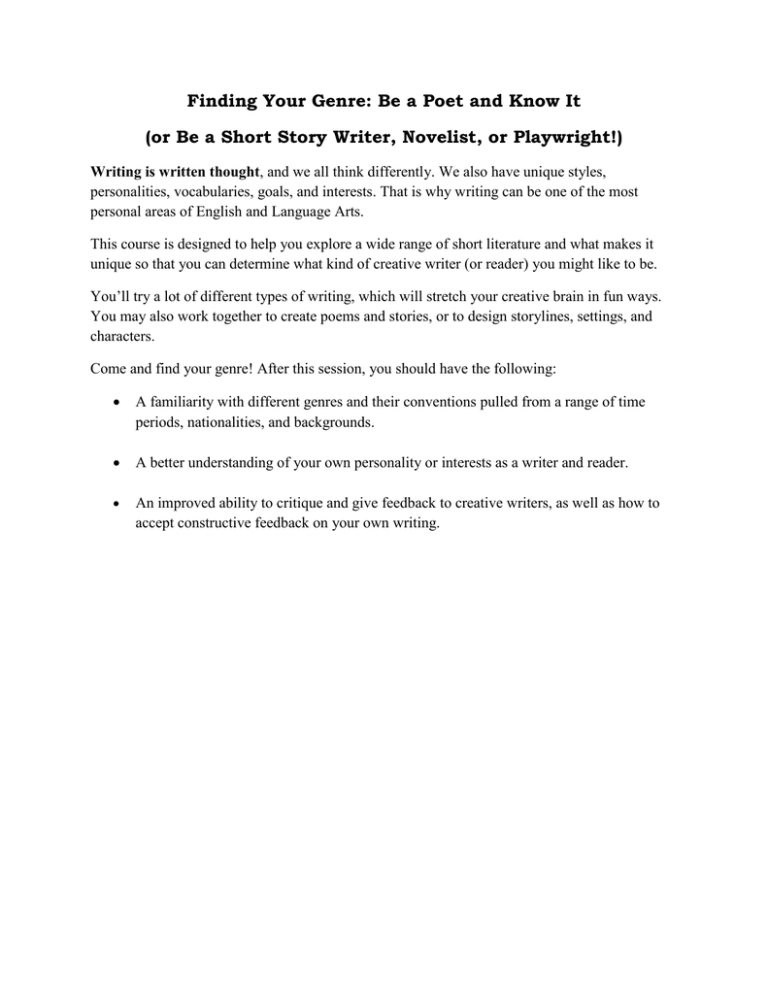 Finding Your Genre: Be a Poet and Know It
(or Be a Short Story Writer, Novelist, or Playwright!)
Writing is written thought, and we all think differently. We also have unique styles,
personalities, vocabularies, goals, and interests. That is why writing can be one of the most
personal areas of English and Language Arts.
This course is designed to help you explore a wide range of short literature and what makes it
unique so that you can determine what kind of creative writer (or reader) you might like to be.
You'll try a lot of different types of writing, which will stretch your creative brain in fun ways.
You may also work together to create poems and stories, or to design storylines, settings, and
characters.
Come and find your genre! After this session, you should have the following:

A familiarity with different genres and their conventions pulled from a range of time
periods, nationalities, and backgrounds.

A better understanding of your own personality or interests as a writer and reader.

An improved ability to critique and give feedback to creative writers, as well as how to
accept constructive feedback on your own writing.