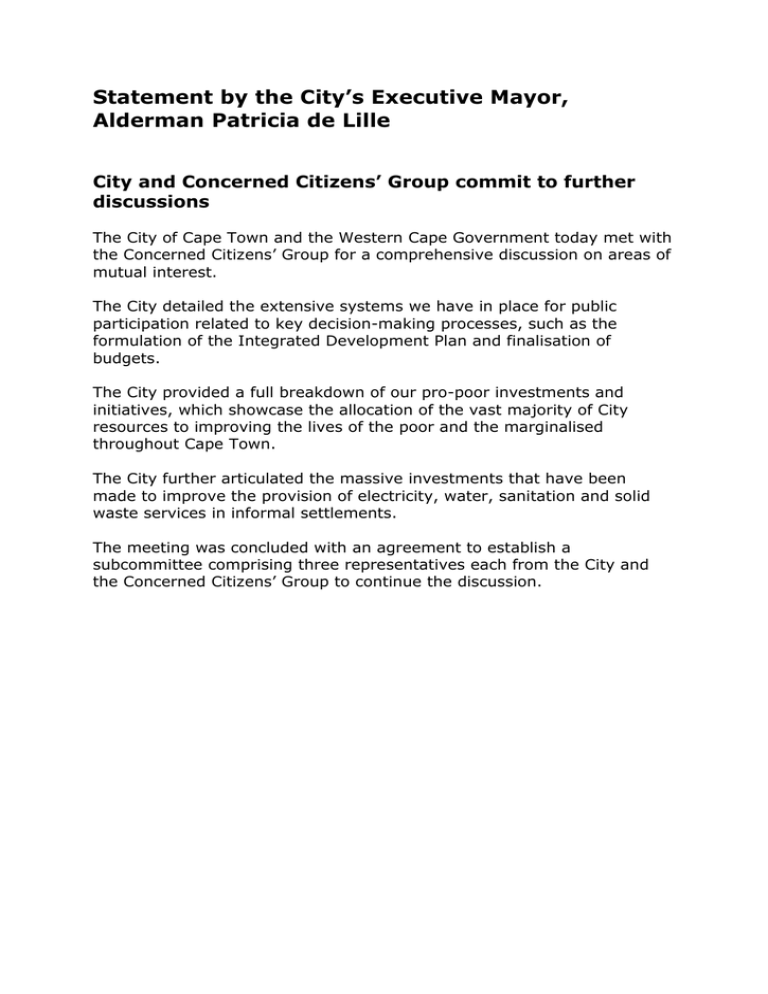 Statement by the City's Executive Mayor,
Alderman Patricia de Lille
City and Concerned Citizens' Group commit to further
discussions
The City of Cape Town and the Western Cape Government today met with
the Concerned Citizens' Group for a comprehensive discussion on areas of
mutual interest.
The City detailed the extensive systems we have in place for public
participation related to key decision-making processes, such as the
formulation of the Integrated Development Plan and finalisation of
budgets.
The City provided a full breakdown of our pro-poor investments and
initiatives, which showcase the allocation of the vast majority of City
resources to improving the lives of the poor and the marginalised
throughout Cape Town.
The City further articulated the massive investments that have been
made to improve the provision of electricity, water, sanitation and solid
waste services in informal settlements.
The meeting was concluded with an agreement to establish a
subcommittee comprising three representatives each from the City and
the Concerned Citizens' Group to continue the discussion.