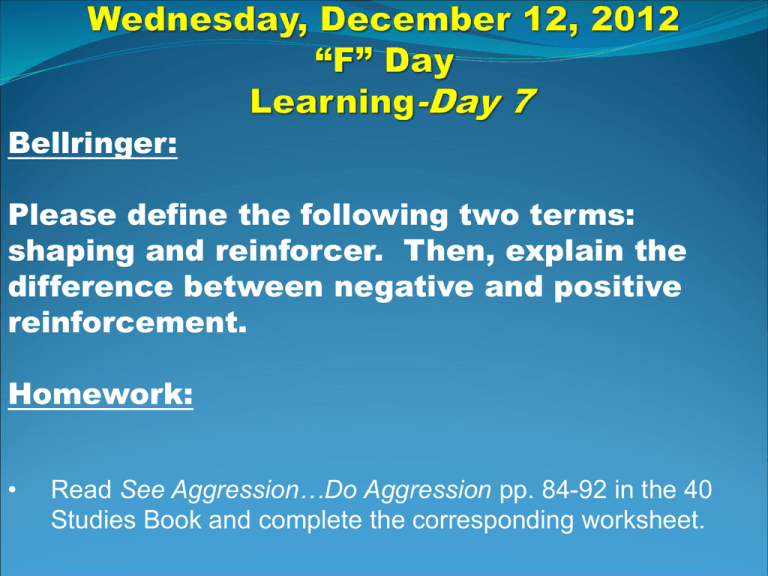 Bellringer:
Please define the following two terms:
shaping and reinforcer. Then, explain the
difference between negative and positive
reinforcement.
Homework:
•
Read See Aggression…Do Aggression pp. 84-92 in the 40
Studies Book and complete the corresponding worksheet.
1. Bellringer and Discussion
2. Open Notes Quiz
3. PPT slides 50-75
1. Big Bang Theory Video clip
2. Critical thinking exercises
3. Reinforcement Practice
4. Analyze Charts hand-out
5. Punishment Examples
4. Closure and Wrap-Up
•
The tentative date for the Chapter 8 Test is
Monday, December 17.
Student will be able to (SWBAT):
•
Define Operant Conditioning.
•
Identify the two major characteristics that distinguish
classical conditioning from operant conditioning.
•
State Thorndike's Law of Effect, and explain its
connection to Skinner's Research on Operant
Conditioning.
•
Describe the shaping procedure, and explain how it can
increase our understanding of what animals can babies
can discriminate.