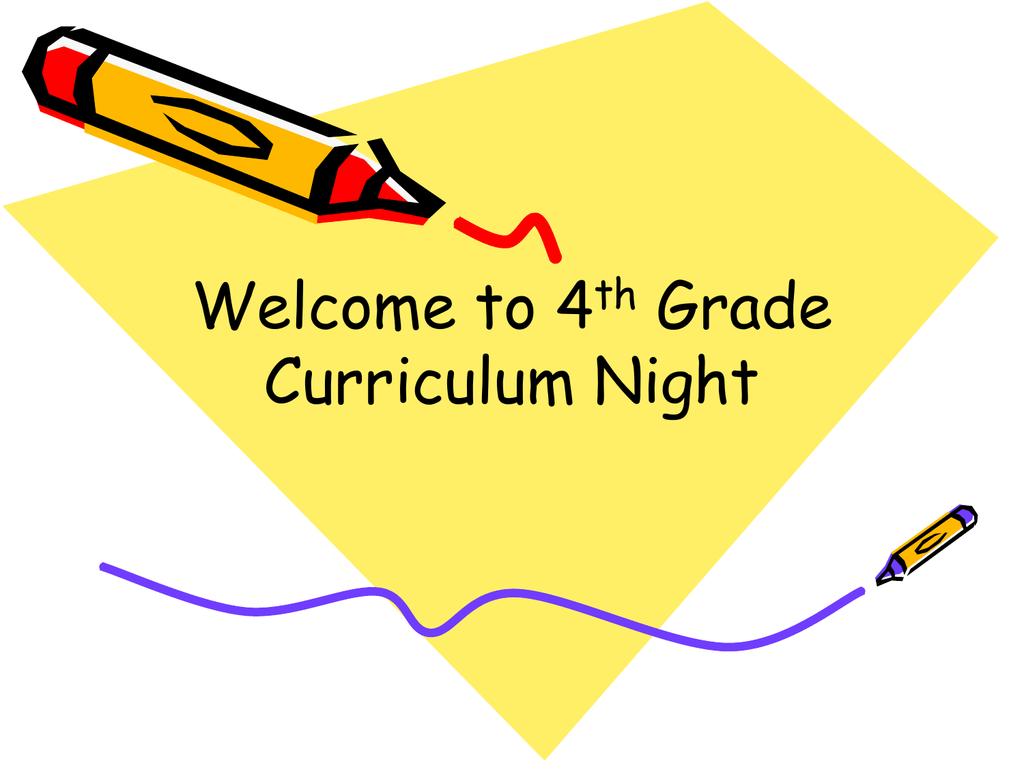 Welcome to 4th Grade
Curriculum Night
Homework?
– Approximately 10 minutes of homework per
grade level, so 4th graders should have about
40 minutes a night, which would include the
recommended 20 minutes of independent
reading.
– Math homework is almost daily (Blue)
Who do you think these
brain scans belong to?
Daily reading really helps your brain!
Language Arts
-- Reading
▪ Reader's Workshop will be daily.
▪ Small strategy groups will be on-going
throughout the year as needed.
▪ Daily 5 during targeted time
Language Arts
-- Writing
• Writer's Workshop will be every day
• We will focus on different genres
each quarter. (narrative, informative,
procedural)
Language Arts
Word Study
• Word Study will look different this year.
• We will focus on spelling patterns and
vocabulary words. There is a quiz on
Friday.
• Vocabulary practice. Quiz on Friday.
Math
• There will be daily homework.
• Final grade is based on Quick
Quizzes and Tests.
Social Studies
Social Studies in 4th Grade focuses
on:
– Social Sciences
– Citizenship
– Regions of the United States
(Boumeester, Lundberg)
Science
• Uses the inquiry method, where students
have a question and attempt to answer the
question using science
• There are a lot of vocabulary words to
learn and practice
• Students work in groups
– (Hengel, Freedman)
Health
• We will continue to learn more about
health concepts taught in grades k, 1,
2, and 3
• Towards the end of the year there is
a unit on "Human Growth and
Development." A note will come home
telling you more and allowing you to
have your child opt out if you wish.
» (Dueffert, Anglin)
Grades
A
AB+
B
BC+
C
CD+
D
DF
= 93-100%
= 90-92%
= 87-89%
= 83-86%
= 80-82%
= 77-79%
= 73-76%
= 70-72%
= 67-69%
= 63-66%
= 60-62%
= Below 60%
Other
• Book orders will be sent home almost every month
• Birthdays will be celebrated at school; let us know
if you do not wish your child's birthday to be
celebrated.
• Contact us by phone or email any time. We will
respond within 24 hours.
• Student planners are a great communication tool.
On the 4th Grade
Website
•
•
•
•
Volunteer information
Curriculum guide
This power point
Fun educational websites
Communication
• Planners
• Email or call
Questions?
Thank you for all your
support!