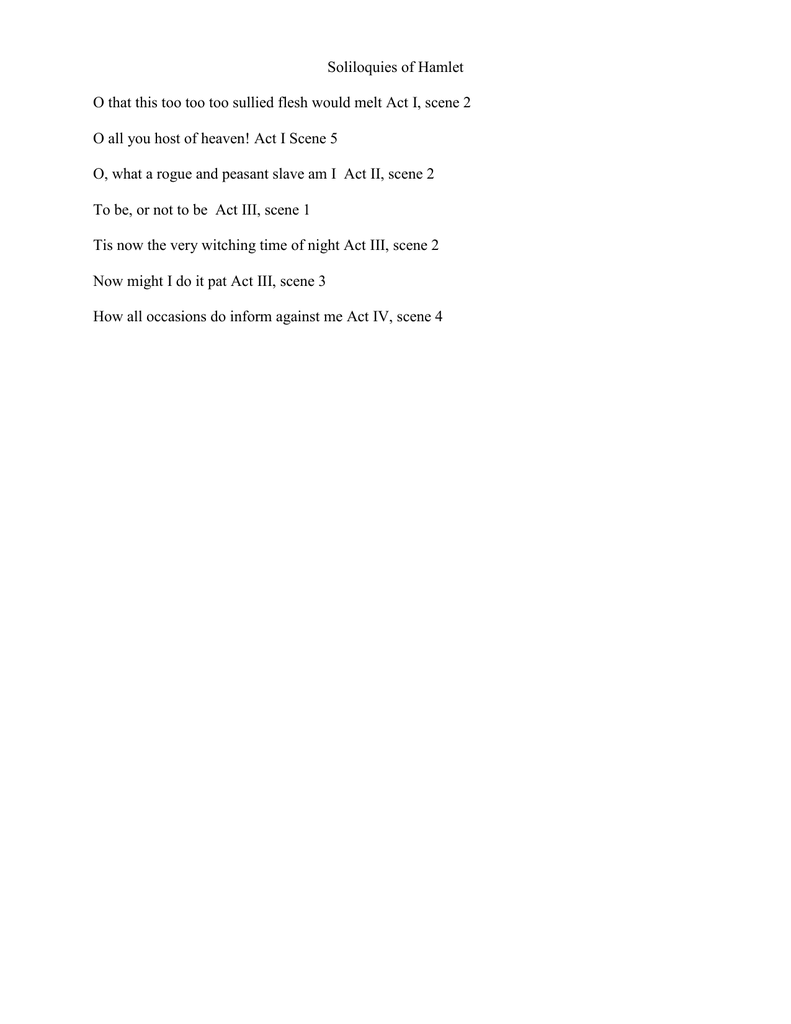 Soliloquies of Hamlet
O that this too too too sullied flesh would melt Act I, scene 2
O all you host of heaven! Act I Scene 5
O, what a rogue and peasant slave am I Act II, scene 2
To be, or not to be Act III, scene 1
Tis now the very witching time of night Act III, scene 2
Now might I do it pat Act III, scene 3
How all occasions do inform against me Act IV, scene 4
Summarize the events surrounding the soliloquy.
Analyze Hamlet's mood
Discuss the views he expresses
Analyze the language/structure
Hamlet is an illustration of man's search for his true identity. How do the seven
soliloquies reveal the character of Hamlet and his searching for identity? How
would the play suffer if soliloquies had not been used?