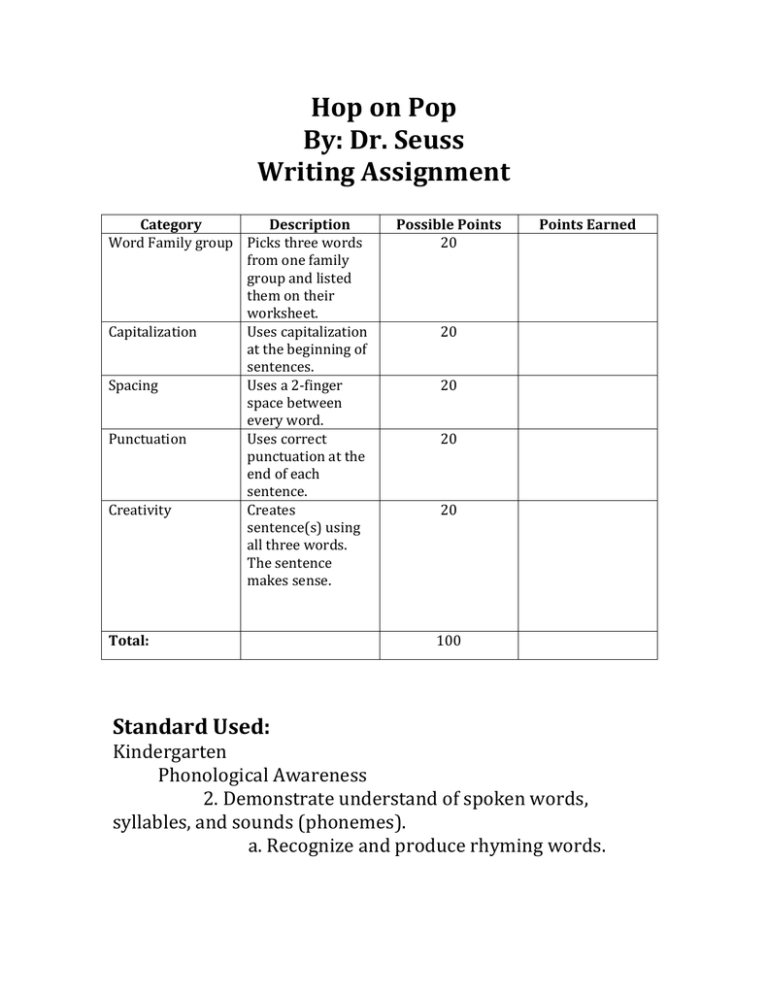 Hop on Pop
By: Dr. Seuss
Writing Assignment
Category
Description
Word Family group Picks three words
from one family
group and listed
them on their
worksheet.
Capitalization
Uses capitalization
at the beginning of
sentences.
Spacing
Uses a 2-finger
space between
every word.
Punctuation
Uses correct
punctuation at the
end of each
sentence.
Creativity
Creates
sentence(s) using
all three words.
The sentence
makes sense.
Total:
Possible Points
20
Points Earned
20
20
20
20
100
Standard Used:
Kindergarten
Phonological Awareness
2. Demonstrate understand of spoken words,
syllables, and sounds (phonemes).
a. Recognize and produce rhyming words.