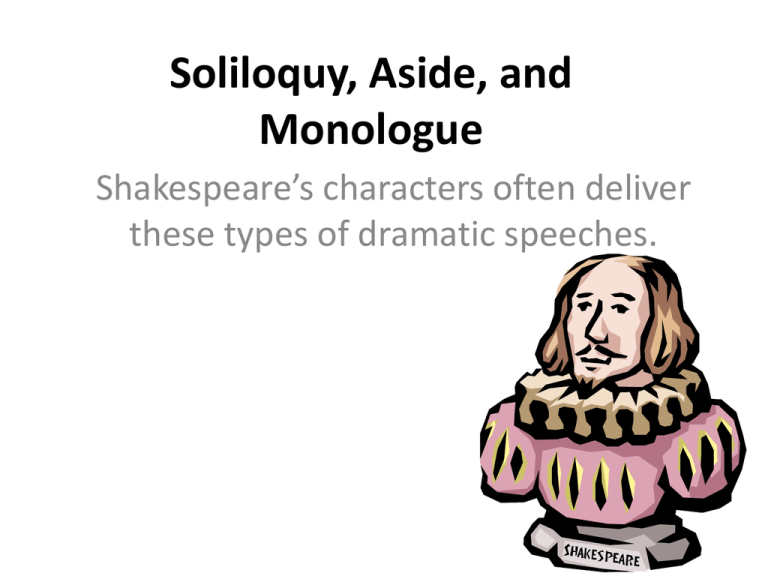 Soliloquy, Aside, and
Monologue
Shakespeare's characters often deliver
these types of dramatic speeches.
What is a Soliloquy?
• A soliloquy is a lengthy
speech in which a
character – usually
alone on stage –
expresses his or her
thoughts to the
audience.
https://youtu.be/91lJhEzMaH4
What is an Aside?
• An aside is a brief remark by a character
revealing his thoughts or feelings to the
audience, unheard by the other characters.
Mr. Pynn
What is a Monologue?
• A monologue, like a soliloquy, is a lengthy
speech. However a monologue is addressed
to other characters on stage, not to the
audience.
Make Shakesphere proud.
Be sure you can tell the difference
between a Soliloquy, an Aside, and a
Monologue.