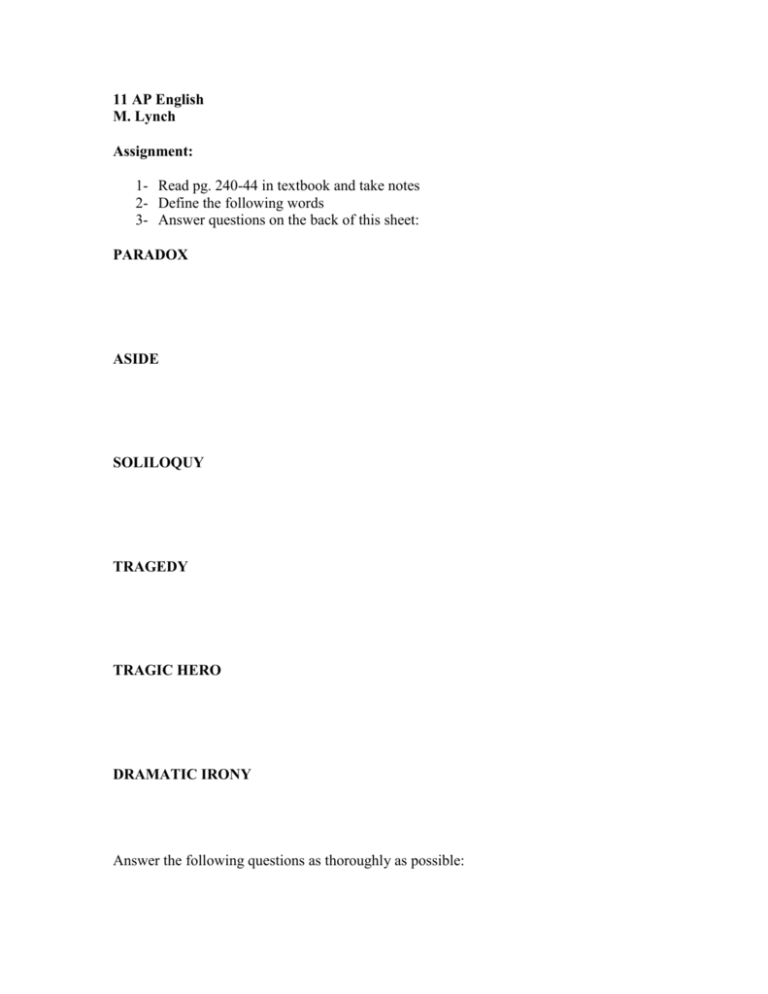 11 AP English
M. Lynch
Assignment:
1- Read pg. 240-44 in textbook and take notes
2- Define the following words
3- Answer questions on the back of this sheet:
PARADOX
ASIDE
SOLILOQUY
TRAGEDY
TRAGIC HERO
DRAMATIC IRONY
Answer the following questions as thoroughly as possible:
1. A paradox is similar to an oxymoron, such as "jumbo shrimp," "sweet sorrow,"
or freezer burn." List three other paradoxes that you've heard of or that you've
made up.
2. Read scene 1 of Macbeth on pages 245-6 and write down the two paradoxes that
you've found. How can they be true?
3. In many TV shows and movies, directors might use an aside or a soliloquy. Give
examples of TV shows are movies when these are used.