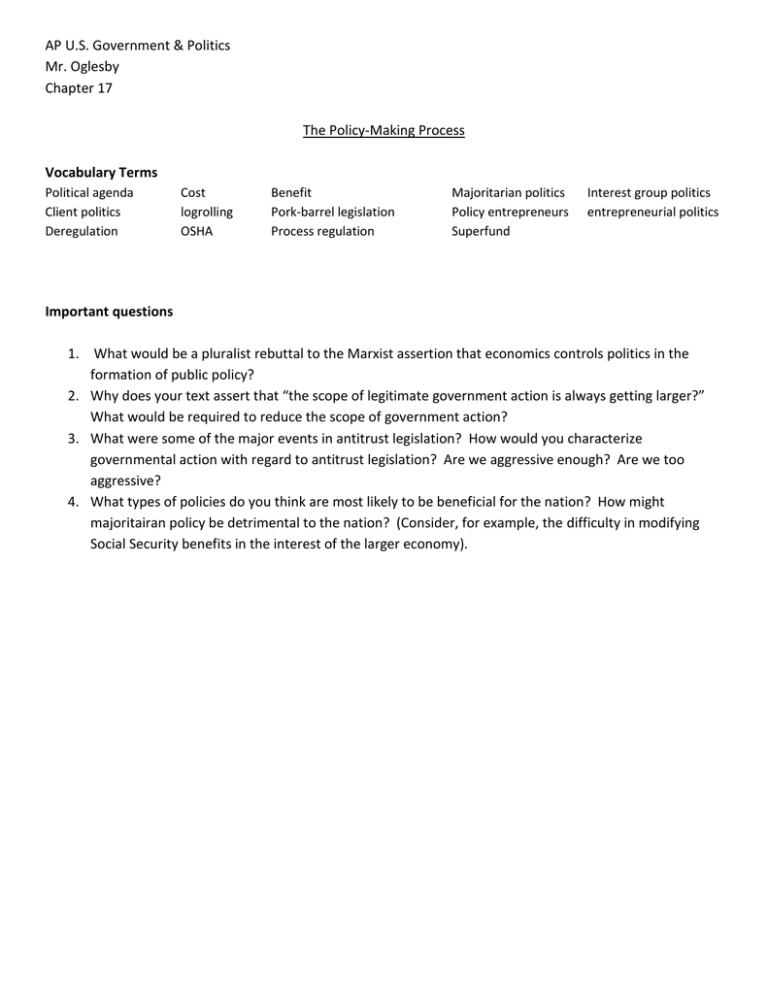 AP U.S. Government & Politics
Mr. Oglesby
Chapter 17
The Policy-Making Process
Vocabulary Terms
Political agenda
Client politics
Deregulation
Cost
logrolling
OSHA
Benefit
Pork-barrel legislation
Process regulation
Majoritarian politics
Policy entrepreneurs
Superfund
Interest group politics
entrepreneurial politics
Important questions
1. What would be a pluralist rebuttal to the Marxist assertion that economics controls politics in the
formation of public policy?
2. Why does your text assert that "the scope of legitimate government action is always getting larger?"
What would be required to reduce the scope of government action?
3. What were some of the major events in antitrust legislation? How would you characterize
governmental action with regard to antitrust legislation? Are we aggressive enough? Are we too
aggressive?
4. What types of policies do you think are most likely to be beneficial for the nation? How might
majoritairan policy be detrimental to the nation? (Consider, for example, the difficulty in modifying
Social Security benefits in the interest of the larger economy).