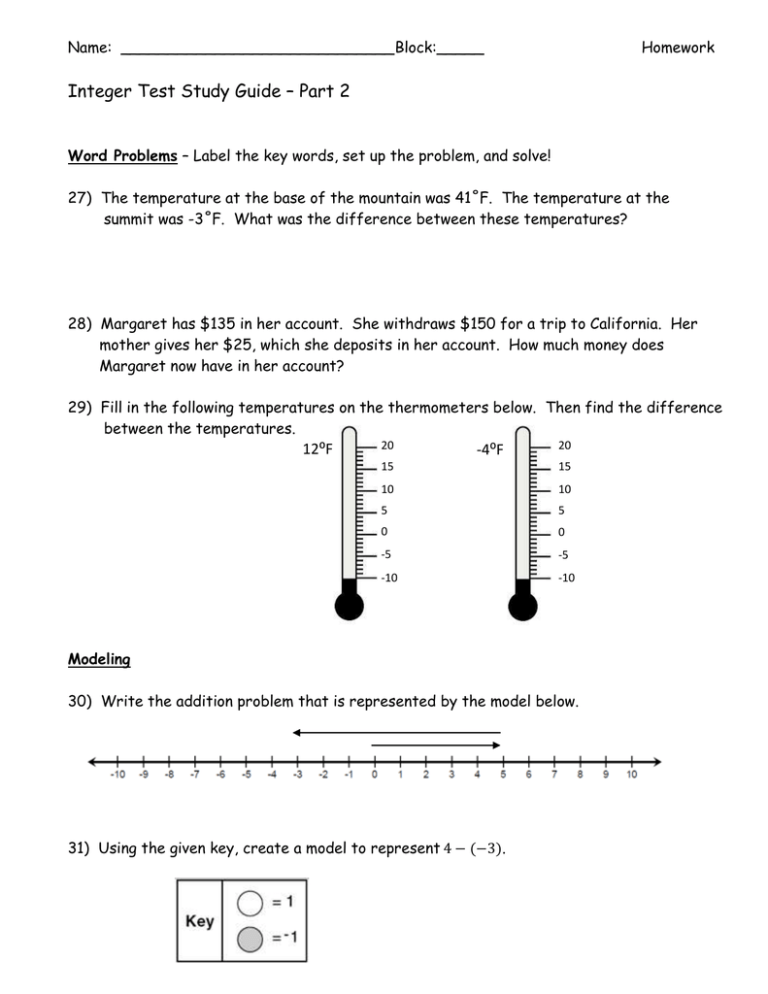 Name: _____________________________Block:_____
Homework
Integer Test Study Guide – Part 2
Word Problems – Label the key words, set up the problem, and solve!
27) The temperature at the base of the mountain was 41˚F. The temperature at the
summit was -3˚F. What was the difference between these temperatures?
28) Margaret has $135 in her account. She withdraws $150 for a trip to California. Her
mother gives her $25, which she deposits in her account. How much money does
Margaret now have in her account?
29) Fill in the following temperatures on the thermometers below. Then find the difference
between the temperatures.
12⁰F
20
-4⁰F
20
15
15
10
10
5
5
0
0
-5
-5
-10
-10
Modeling
30) Write the addition problem that is represented by the model below.
31) Using the given key, create a model to represent 4 − (−3).
32) Using the key below as a guide, which integer is equivalent to the picture?
33) Write the expression that is represented by the model below.