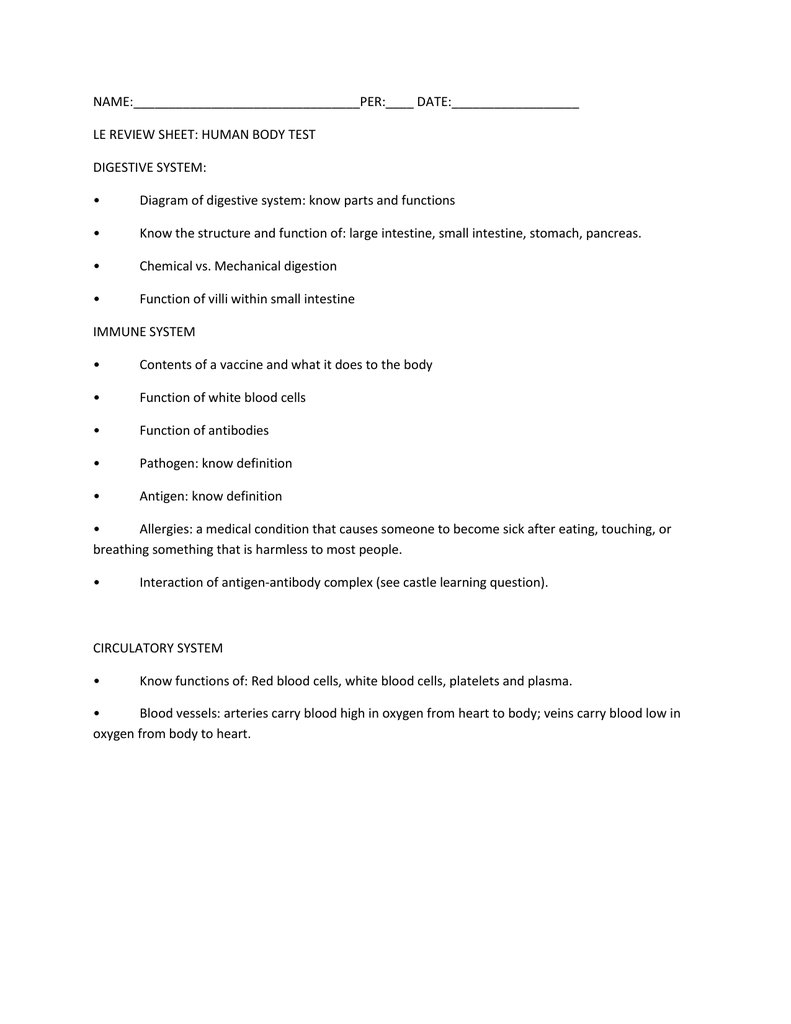 NAME:________________________________PER:____ DATE:__________________
LE REVIEW SHEET: HUMAN BODY TEST
DIGESTIVE SYSTEM:
•
Diagram of digestive system: know parts and functions
•
Know the structure and function of: large intestine, small intestine, stomach, pancreas.
•
Chemical vs. Mechanical digestion
•
Function of villi within small intestine
IMMUNE SYSTEM
•
Contents of a vaccine and what it does to the body
•
Function of white blood cells
•
Function of antibodies
•
Pathogen: know definition
•
Antigen: know definition
•
Allergies: a medical condition that causes someone to become sick after eating, touching, or
breathing something that is harmless to most people.
•
Interaction of antigen-antibody complex (see castle learning question).
CIRCULATORY SYSTEM
•
Know functions of: Red blood cells, white blood cells, platelets and plasma.
•
Blood vessels: arteries carry blood high in oxygen from heart to body; veins carry blood low in
oxygen from body to heart.