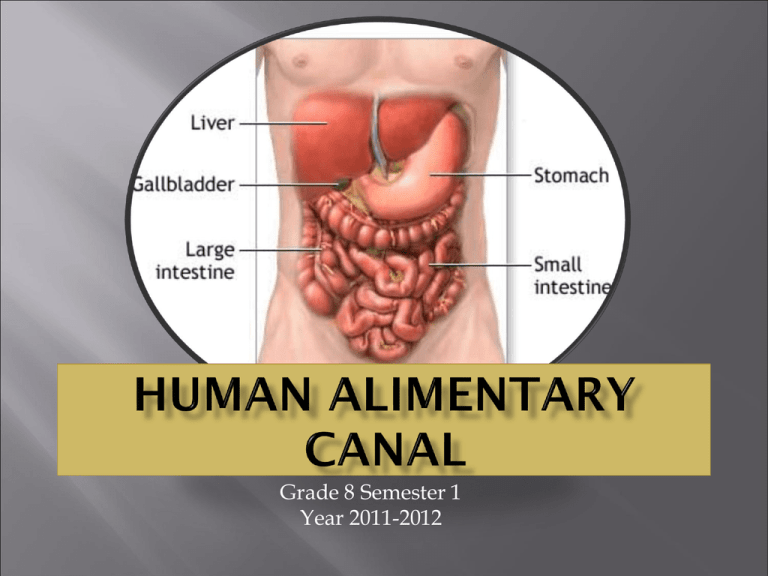 Grade 8 Semester 1
Year 2011-2012
Nutrition
There are two parts to Nutrition:
1. Ingestion-process of taking food into
the digestive system so that it may be
hydrolized or digested.
2. Digestion- the breakdown of food
(either chemically or mechanically) in
order to utilize nutrients.
Human digestive
system
Mouth
 Chemical
and
mechanical
digestion.
 Food is chewed
mechanically.
 A bolus (lump) is
formed with saliva
and the tongue.
Peristalsis

series of involuntary
wave-like muscle
contractions which
move food along the
digestive tract
Stomach
 Food
is temporarily
stored here.
 Gastric juices are
secreted.
 Has layers of
muscle that line the
inside.
 Mechanically and
chemically breaks
down food.
Gastric Juices
 Secreted
by the stomach.
 Acidic (pH 1.5-2.5) (HCl).
 Pepsin- an enzyme that breaks
down large proteins into amino
acids.
 Food is further broken down into a
thin liquid called chyme.