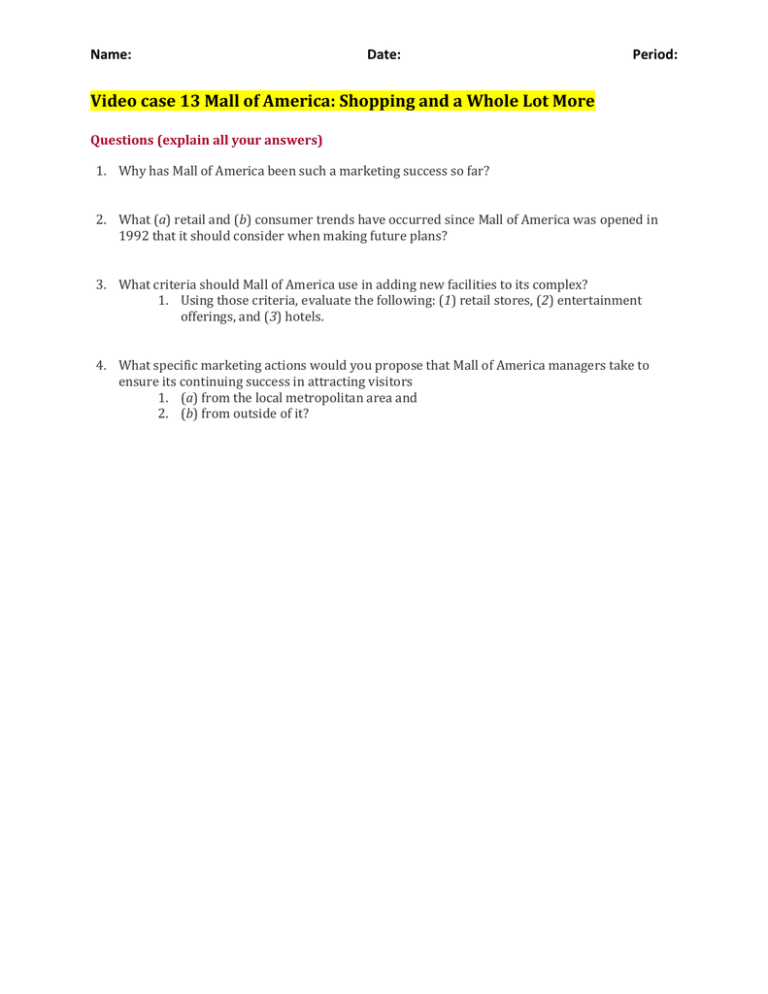 Name:
Date:
Period:
Video case 13 Mall of America: Shopping and a Whole Lot More
Questions (explain all your answers)
1. Why has Mall of America been such a marketing success so far?
2. What (a) retail and (b) consumer trends have occurred since Mall of America was opened in
1992 that it should consider when making future plans?
3. What criteria should Mall of America use in adding new facilities to its complex?
1. Using those criteria, evaluate the following: (1) retail stores, (2) entertainment
offerings, and (3) hotels.
4. What specific marketing actions would you propose that Mall of America managers take to
ensure its continuing success in attracting visitors
1. (a) from the local metropolitan area and
2. (b) from outside of it?