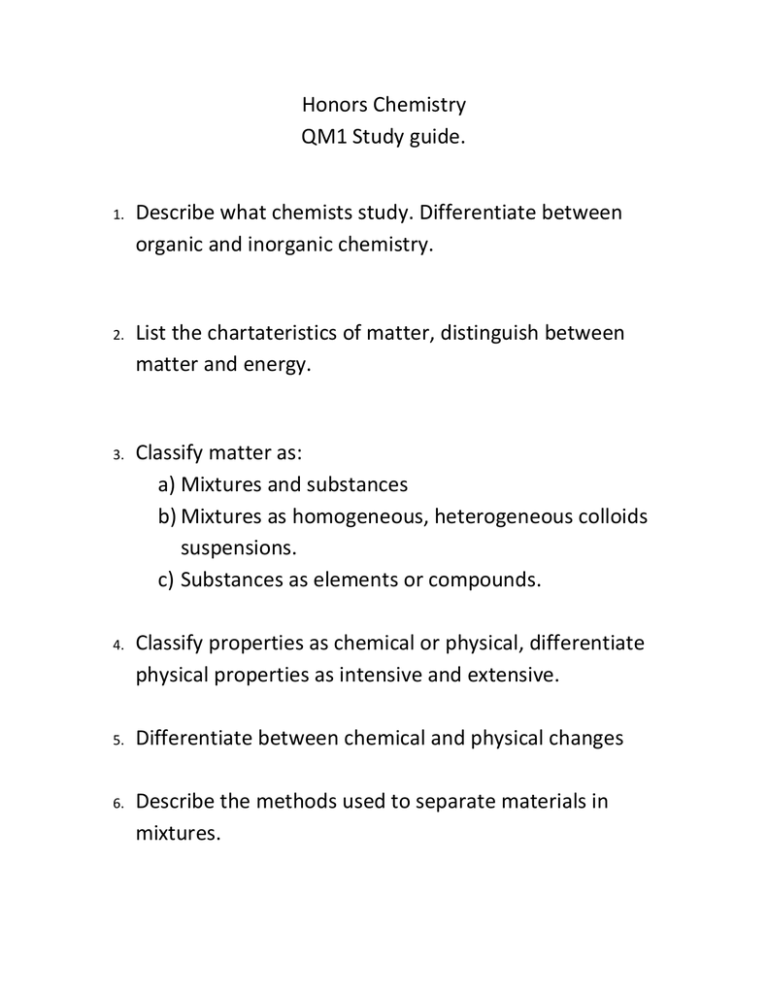 Honors Chemistry
QM1 Study guide.
1.
Describe what chemists study. Differentiate between
organic and inorganic chemistry.
2.
List the chartateristics of matter, distinguish between
matter and energy.
3.
Classify matter as:
a) Mixtures and substances
b) Mixtures as homogeneous, heterogeneous colloids
suspensions.
c) Substances as elements or compounds.
4.
Classify properties as chemical or physical, differentiate
physical properties as intensive and extensive.
5.
Differentiate between chemical and physical changes
6.
Describe the methods used to separate materials in
mixtures.
7.
Identify evidences of chemical change.
8.
Convert numbers into and out of scientific notation.
9.
Know the units of the SI system and convert units in the SI
system.
10. Count
significant digits in a measurement and round
calculations to the correct number of significant digits.