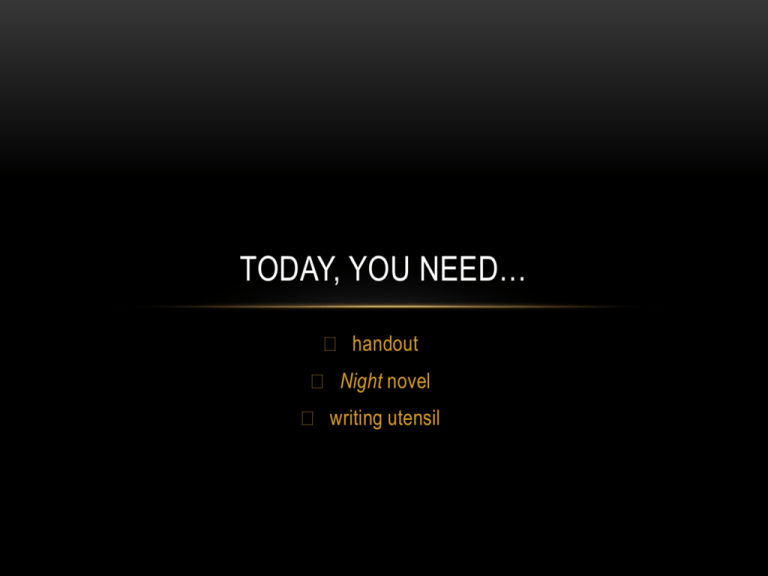 TODAY, YOU NEED…
 handout
 Night novel
 writing utensil
LET'S TALK ABOUT THE READING.
•
Use the discussion questions at your tables to debrief what you read this weekend.
•
We will debrief whole class, so be ready to share answers to all of the questions.
IN LIEU OF A QUIZ…
•
I have one very important question for you answer today:
• Which factor is most responsible for Elie Wiesel's Survival: Choice or Chance?
CRITERIA
•
Collect evidence from the text that supports both sides, and then determine which
evidence works together to create the strongest argument.
• Keep track of your findings by using the four-column chart on the back of this page.
•
When you're finished, synthesize your findings.
•
Answer respond to the prompt in detail, by utilizing the evidence you've pulled.
• The whole text—everything you've read so far—is fair game.
•
This assignment will count as an "Assessment" score. (You're welcome.)
HOMEWORK
•
Finish Night (pages 104-115).