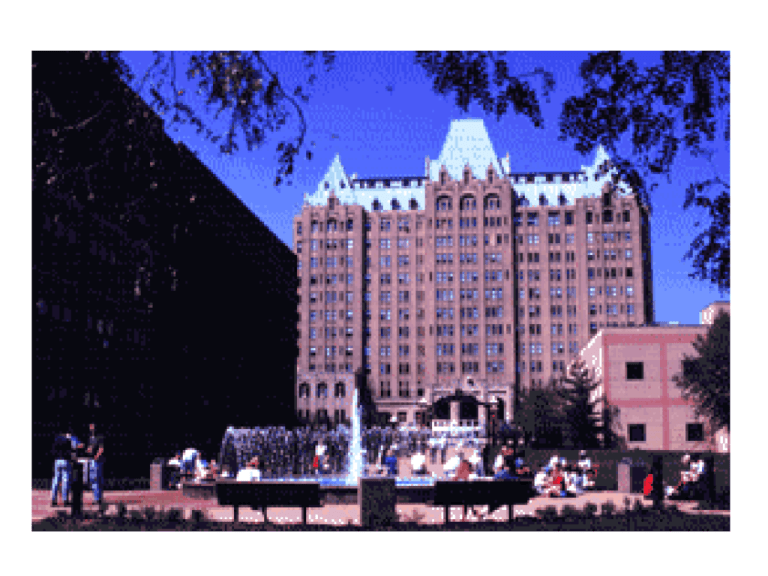 INTRODUCTION TO ANTIMICROBIAL CHEMOTHERAPY
(General Principles)
OBJECTIVES:
General principles of chemotherapy for other drugs
govern antimicrobial chemotherapy also. However, there
are principles that are more pertinent to the use of
antimicrobial agents as a group. Particular attentions
should be directed to the following:
1. Mechanisms of actions of different groups of
antibiotics.
2. Mechanisms by which pathogens acquire and express
resistance to antibiotics.
3. Combination therapy (use of two or more drugs
concomitantly).
4. Host determinants that influence the selection and
efficacy of antibiotics.
INTRODUCTION TO ANTIMICROBIAL CHEMOTHERAPY
(General Principles)
PR0TOTYPES
Penicillin G
Rifampin
Polymyxin
Ciprofloxacin
Choramphenicol
Sulfamethoxazole
Streptomycin
CONJUGATION
1.
A sexual process that requires cell-to-cell contact through
pili.
2.
The transferable materials consist of two different DNA
sequences:
(1) R Determinant Plasmid for resistance mechanism
(2) Resistant Transfer Factor (RTF) that is needed for
conjugation.
3.
Combination of the two plasmid is called R-Factor
4.
Many Gram (-) organisms acquire resistance to multiple
antibiotics by conjugation mechanism. Multiple drugs
resistant Enterobacteriaceae became a serious world-wide
problem.
EFFECTIVENESS OF COMBINATION THERAPY
1.
Synergistic Effect: When two bactericidal antibiotics
are used in combination. One of the two drugs must
show at least 4-fold increase in antibacterial activities
(or a decrease in MIC to ¼) for a synergism is said to
exist between the two drugs. (e.g. penicillin +
streptomycin).
2.
Additive Effect: When two bacteriostatic agents with
the same mechanisms of action are used.
3.
Antagonism: Usually bacteriostatic antibiotics are
antagonistic to bactericidal agents. (e.g.
Chloramphenicol has been shown to antagonize the
bactericidal activities of penicillin in the treatment of
Pneumococcal meningitis.
Important Host Determinants
a)
b)
c)
Hepatic function: Erythromycin, clindamycin, rifampin,
Chloramphenicol, etc depend on liver metabolisms for the
inactivation of antimicrobial mechanisms. Patients with
impaired liver function may accumulate in the body active form
of the drugs to a toxic level if the dosage adjustment is not
made.
Kidney function: Normal kidney function is essential for
disposal of -lactams, aminoglycosides, vancomycin, etc.
Active form of these drugs may accumulate in the patient with
renal diseases.
Host defense mechanism: A chemotherapeutic regimen that is
perfectly adequate for immuno-competent patient may be
totally ineffective for immuno-incompetent patient. Immunoincompetence may be due to deficiencies in (1)
immunoglobulin, (2) phagocytic cells and (3) cellular immune
system.
Untoward Effects of Antibiotics
1.
2.
3.
Reactions due to toxic
properties of antibiotics.
Hypersensitivity reactions
Superinfection (or also
called Suprainfection)
-LACTAMS (penicillins & cephalosporins) AND
-LACTAM RELATED AGENTS
OBJECTIVES:
-Lactams constitute one of the most important and most
frequently used groups of antibiotics available to combat
infectious diseases. Therefore, all practitioners in any field of
medicine should be knowledgeable of all aspects of the
pharmacology. Particular attentions should be directed to the
following:
1.
2.
3.
Important pharmacodynamics and pharmacokinetics of
the prototypes listed below.
Important therapeutic and prophylactic uses and untoward
effects of prototypes that are representatives of different
categories of -lactams.
Significance of -lactam related compounds in
antimicrobial chemotherapy
PROTOTYPES (-lactams & related agents)
Penicillins:
penicillin G; phenoxymethyl penicillin (pen V)
methicillin; oxacillin
ampicillin; amoxicillin; carbenicillin; ticarcillin
Cephalosporins:
First Gen.:
cephalexin; cephalothin
Second Gen.: cefoxitin; cefaclor
Third Gen.:
cefotaxime; cefoperazone;
ceftriaxone
Fourth Gen.: cefepime
-Lactam related agents:
Antibiotics: imipenem; aztreonam
-Lactamase inhibitors: sulbactam;
clavulanic acid
Antimicrobial Spectrum (therapeutic uses)
Penicillin G is primarily a narrow spectrum antibiotic, and mainly
Gram (+) organisms are susceptible. However, there are Gram (-)
organisms that are very sensitive to the agent.
a)
b)
c)
Sensitive G(+) cocci: Pneumococci, Strep.
Pneumoniae,
Sensitive G(-) cocci: N. meningitidis N. gonorrhea,
Other cocci and G(+) and G(-) bacilli require test for the drug
sensitivity because of frequent resistance to penicillin G.
However, Treponema pallidum (syphillis), Treponema pertenue
and Actinomyces israeli etc are still sensitive to the agent.
ANTIBACTERIAL ACTION MECHANISMS OF LACTAM
1.
Competitive inhibition of TRANSPEPTIDASE.
--The last step of peptidoglycan synthesis
2.
Alteration of bacterial morphology.
--Inhibition of SEPTUM formation (Penicillin Binding
Protein mechanism)
3.
Inhibition of availability of Autolysin Inhibitor.
--Stimulation of bacterial cell lysis (PBP mechanism)
MECHANISMS UNDERLYING BACTERIAL
RESISTANCE TO
-LACTAMS
1.
Production of -LACTAMASE
2.
Alteration in penicillin binding proteins (PBP)
3.
Decreased entry of -lactams (cell membrane and
cell wall structure; porin mechanism)
4.
Increased efflux of -lactams
Semisynthetic Penicillins
1.
Those stable in acid and absorbed well from GI tract, but
penicillinase sensitive. (penicillin V; phenethicillin)
2.
Those resistant to penicillinase and unstable in acid or
poorly absorbed from GI tract--i.e. Suitable only for parental
administration. (methicillin)
3.
Those resistant to penicillinase, stable in acid and absorbed
well from GI. (oxacillin; cloxacillin; etc.)
4.
Extended spectrum (or broad spectrum) penicillins that are
effective against G(-) organisms such as H. influenza, E. coli,
Proteus, Pseudomonas, Klebsiella, etc:
-Ampicillin; amoxacillin; hetacillin (amino-pen.)
-Carbenicillin; ticarcillin (carboxy-pen.)
-Azocillin; piperacillin (ureido-pen.)
HYPERSENSITIVITY REACTION TO -LACTAMS
1.
2.
Antigenic properties reside in -lactam ring structure.
--i.e. Cross-reactivity between penicillins and cephalosporins.
Skin-test materials are of two types: (a) MAJOR DETERMINANTS; (b) MINOR
DETERMINANTS.
(a)
(b)
Major Determinants: Benzylpenicilloyl-polylysine (penicilloylpolylysine, PPL or pre-pen), available commercially. Patients showing
positive tests to major determinants are likely to react to therapeutic
doses of -lactams and more likely to manifest slow onset type
reactions.
Minor Determinants: Penicillin G and some of its hydrolyzates. Usually
penicillin G is used for skin test. Positive tests indicate a high-risk for
an immediate, anaphylactic reaction.
**Even negative tests to either or both determinants do not exclude the possibility
of serious, immediate type reactions.
**The major and minor refer to the frequency of reaction and not the seriousness
of reaction (i.e. patients having positive reaction to minor determinants are likely
to have more serious reactions)
SOME PRECAUTIONS FOR POTENTIAL -LACTAM ALLERGY
1. Always ask patients about previous allergic reactions
2. Patients should be kept in the office for at least 30 min after an
injection of -lactam.
3. It is prudent to give a skin test with penicillin G 30 min before the
injection of procaine or benzathine penicillin.
4. Always have a syringe of epinephrine on hand.
5. Perform skin test with PPL and penicillin G for high-risk patient.
6. In the presence of positive test to skin test, preferably -lactams not
be used. If used, be prepared for an emergency situation.
-Lactam Related Compounds
A.
Compounds with antimicrobial activities:
Imipenem, meropenem, aztreonam, etc:
structurally similar to -lactam, but lacks the classical
ring structures of -lactam. In terms of antimicrobial
activities they share those of other antibiotics.
B.
-LACTAMASE Inhibitors:
Clavulanic acid; Sulbactam:
by inactivating the enzyme these compounds enhance
the antibacterial activity when used in combination with
other -lactam antibiotics.
SULFONAMIDES, TRIMETHOPRIM-SULFAMETHOXAZOLE,
QUINOLONES, URINARY TRACT ANTISEPTICS
OBJECTIVES:
This chapter describes 4 different groups of chemotherapeutic
agents. These groups are discussed together mainly because these drugs
are frequently used for the same types of infections—mainly urinary tract
infections. Particular attentions should be directed to the following.
Sulfonamides and quinolones
1. Mechanisms of actions
2. Pharmacological properties of prototypes that
represent different groups
3. Currently important therapeutic uses of specific drugs
4. Significant untoward effects
Trimethoprim-sulfamethoxazole
1.
Mechanism of action
(advantages of the combination)
2.
Currently important therapeutic uses
3.
Significant untoward effects
Urinary tract antiseptics and related agents
1.
Definition
2.
Nomenclatures of common prototype
(sulfonamide, etc)
PROTOTYPES:
SULFONAMIDES:
sulfadiazine; silver sulfadiazine; sulfacetamide;
sulfisoxazole; sulfasalazine; sulfadoxine.
TRIMETHOPRIM-SULFAMETHOXAZOLE:
QUINOLONES: nalidixic acid; ciprofloxacin; ofloxacin; sparfloxacin
URINARY TRACT ANTISEPTIC: methenamine
URINARY TRACT ANTISEPTIC RELATED AGENT: phenazopyridine
Sulfonamide used for specific purposes
(a)
Sulfacetamide: sodium salt is water-soluble and is used
in eye-drops.
(b)
Silversulfadiazine: for management of burn wounds.
Patient acceptance is better than mafenide.
(c)
Sulfasalazine: very useful for treating ulcerative colitis
(d)
Sulfadoxine: extra long acting sulfonamide. Useful for
prophylaxis of chloroquine resistant P. falciparum
malaria.
Untoward effects of sulfonamides
1. Hematopoietic system: Hemolytic anemia (in glucose-6-phosphate
dehydrogenase deficient patients); aplastic anemia; thrombocytopenia;
eosinophylia.
2. Urinary tract: Occlusions due to precipitates and hypersensitivity reactions.
3. Drug interaction: Due to the high affinity to plasma proteins, some of the
newer products may free other drugs from their binding proteins, thereby
may potentiate activities of the freed drugs. These include anticoagulants,
hydantoin and hypoglycemic agents of sulfonylurea group.
4. Sulfonamides are used only when a particular agent is known to be equal
to or better than other antibiotics for a particular infection.
5. When sulfonamide is used systemically: (a) the hematopoietic system and
renal function must be monitored closely; (b) the patient must be given
sufficient amount of water to produce 1.2 liter/day of urine (i.e. 3-4 liter of
water/day).
ACTION MECHANISM OF TRIMETHOPRIMSULFAMETHOXAZOLE
1.
Sulfamethoxazole inhibits dihydrofolate synthase.
2.
Trimethoprim inhibits dihydrofolate reductase.
3.
Inhibition of these two enzymes interferes with 2 serial steps in folic
acid synthesis, and thereby inhibits synthesis of nucleic acids and
proteins.
4.
The two agents exhibit synergism:
(a)
(b)
Reduction in MIC of each drug
Extension of antimicrobial spectrum
Therapeutic uses
1.
Trimethoprim-sulfamethoxazole is very effective for the
treatment of:
(a)
uncomplicated infection of the lower urinary tract infection
(b)
chronic and recurrent urinary tract infections (including
enterobacteriaceae)
2.
Some of the susceptible organisms include:
(a)
gonococci in urethritis
(b)
E. coli (in urinary tract)
(c)
Yersinia
(d)
Shigella
(e)
Pneumocystis carinii (pneumonia) for both therapeutic and
prophylactic purposes in AIDS patients (neutropenic
patients).
(f)
Methicillin resistant organisms (Staph.)
POSSIBLE UNTOWARD EFFECTS OF tm-sm
1.
Susceptible to untoward effects of both agents.
2.
Trimethoprim can inhibit human dihydrofolate reductase. However
affinity of trimethoprim to bacterial enzyme is more than 1000-fold
higher than its affinity to mammalian enzyme. Therein the margin of
safety.
Nonetheless, it may cause folic acid deficiency in patients
suffering from malnutrition to begin with. It may precipitate
MEGALOBLASTOSIS, LEUKOPENIA, or THROMBOCYTOPENIA.
Pharmacokinetics of quinolones
1.
All quinolones are well absorbed after oral administration.
Food may delay the time to reach the peak serum concentration.
2.
A significant portion of ingested amount of the drugs is excreted
through kidney in original form, and thereby all quinolones are good
urinary tract antibiotics (except norfloxacin).
3.
Patients with renal insufficiency may need dose adjustments during
ciprofloxacin, ofloxacin or other fluoroquinolone therapy.
4.
Unfluorinated quinolone, nalidixic acid, has a high affinity for
protein, and over 90% of plasma concentration are protein bound
form. An effective antibacterial concentration in plasma cannot be
attained.
Therapeutic uses of quinolones
CIPROFLOXACIN; OFLOXACIN; SPARFLOXACIN
1.
2.
3.
4.
5.
Urinary tract infection and prostatitis
Acute diarrheal diseases by E. coli, Shigella and Campylobacter
Staphylococcal infection including those of methicillin-resistant strains.
Anaerobes
Mycobacterial infections in multiple drugs therapy.
(N.B. the later chapter on Tuberculosis and Leprosy.)
Untoward effects of quinolones
1.
2.
3.
4.
All quinolones are well tolerated.
Common side effects include nausea, abdominal discomfort,
headache, etc.
Quinolones are not recommended for prepuberal children and
pregnant woman due to possible arthropathy in children.
Some preparation (ciprofloxacin) may inhibit metabolism of
theophyline---hence possible toxicity from elevated concentration
of methylxanthines.
MISCELLANEOUS ANTIBIOTICS
OBJECTIVES:
Antibiotics discussed in this chapter are considered preferred
agents in limited types of infection. Some of these agents are
exquisitely effective for the respective limited purposes. Particular
attentions should be directed to the following with respect to the
prototypes that represent different groups:
1.
2.
3.
4.
Mechanism of action
Pharmokinetics pertinent to therapeutic uses
Therapeutic uses
Significant untoward effects
Prototypes:
Macrolides:
Clindamycin
Spectinomycin
Vancomycin
Polymyxin
Bacitracin
(erythromycin; azithromycin;
clarithromycin)
Summary of Miscellaneous Antibiotics (1):
Therapeutic Uses (a)
Drugs
Therapeutic Use
Erythromycin
Azithromycin*
Clarithromycin*
a) Alternative to Penicillin & Tetracycline
b) Does not penetrate meninge
c)* Useful for Mycobact. avium Complex
Clindamycin
a) G(+) cocci (but not 1st choice due to AAPMC)
b) Valuable anti-ANAEROBES (B. fragiris; fecal
spillage in gun shot wounds etc)
Spectinomycin
a) Gonococcal infection (-lactam resistant strains;
patient allergic to -lactam)
Vancomycin
a) usually reserved for methicillin-resistant
Infection and patient allergic to -lactam
Summary of Miscellaneous Antibiotics (2):
Therapeutic Uses (b)
Drugs
Therapeutic Use
Polymyxin*
a) Antimicrobial activity is limited to G(-) organisms
b) Topical use for skin, eye, ear and mucous membranes
Bacitracin*
a) Ophthalmological use (can be effective if the organism
is sensitive)
*Mixtures of different combinations of polymyxin, bacitracin and neomycin
for topical use are available over-the-counter.
Summary of Miscellaneous Antibiotics (3):
Action Mechanisms & Untoward Effects (a)
Drugs
Act. Mech.
Untoward Effects (UE)
Erythromycin
Azithromycin)
Clarithromycin
50s Ribosm
a) epigastric and/or gustatory
distress
b) auditory impairment
Clindamycin
50s Ribosm
a) AAPMC* (or Clostridium
difficile Colitis)
Spectinomycin
30s Ribosm
Minor neuropathy
Vancomycin
Cell wall synth a) nephrotoxicity
b) ototoxicity
*Antibiotic Associated PseudoMembranous Colitis
Summary of Miscellaneous Antibiotics (4):
Action Mechanisms & Untoward Effects (b)
Drugs
Act. Mech.
Untoward Effects (UE)
Polymyxin
Cell
membrane
function
Extreme nephrotoxicity
Bacitracin
Cell wall
Extreme nephrotoxicity synthesis
AGENTS THAT MAY REPLACE METHICILLIN WHEN
RESISTANCE TO METHICILLIN DEVELOPS
1.
Vancomycin
2.
Trimethoprim-sulfamethoxazole
3.
Quinolones (ciprofloxacin, ofloxacin, sparfloxacin)
4.
Rifampin, Rifabutin
AGENTS FOR VANCOMYCIN RESISTANT
INFECTIONS
(New Classes of Antibiotics)
1. OXAZOLIDINONES:
Linezolid (Zyvox)
Inhibits functions of 30s and 50s ribosomal fractions
2. STREPTOGRAMINS:
Quinupristin-Dalfopristin combination form (Synercid)
Inhibits functions of 50s ribosomal fraction
CHEMOTHERAPY OF MYCOBACTERIAL DISEASES
OBJECTIVES:
The chemotherapy of Mycobacterial diseases presents special
problems mainly due to the inherent nature of the bacteria. The organisms
grow slowly, and the diseases are usually chronic. The invading
organisms are hard to eradicate. The duration of therapy tends to be
months and years. Thereby emergence of drug resistant bacterial strains
and manifestation of drug toxicities during the therapy are common
problems. The therapy entails many different groups of drugs in
combination regimen. Many of the drugs useful for the treatment have
already been discussed elsewhere in the syllabus. Particular attention
should be directed to the following:
1.
2.
3.
First line drugs for different Mycobacterial diseases.
Important pharmacodynamics, pharmacokinetics and untoward
effects of the first line drugs.
Rationale and the current status of drug combinations.
PROTOTYPES & FIRST LINE DRUGS
M. tuberculosis and M. kansasii:
Isoniazid; rifampin; ethambutol; pyrazinamide;
streptomycin*
M. avium complex:
Clarithromycin*; ethambutol; clofazimine; amikacin*;
ciprofloxacin*
M. leprae: Dapsone; rifampin; clofazimine
M. fortuitum complex:
Amikacin*; doxycycline*
M. marinum: Rifampin; ethambutol
*Discussed elsewhere in the syllabus
MECHANISM OF ACTION:
1.
Those that inhibit cell wall synthesis:
(a)
Isoniazid; pyrizinamide: Mycolic acid synthesis inhibitors
(b)
Ethambutol: Inhibits MA incorporation to cell wall
2.
Those that affect nucleic acid metabolism:
(a)
Rifampin; rifabutin: DNA dependent RNA polymerase
inhibitors
(b)
Clofazimine: Binds to DNA and inhibits the template
function of DNA
3.
Those that inhibits intermediary metabolism:
(a) Dapsone; sulfoxone: The same as that of sulfonamides.
Other agents have been discussed in other chapters.
UNTOWARD EFFECTS
ISONIAZID:
Peripheral neuritis if pyridoxine (Vit.B6) is not
given concomitantly.
Hepatitis: Age related. Not given to patient over
35 years old for prophylactic purpose.
ETHAMBUTOL:
Optical neuritis: inability to distinguish red
-green color; optical acuity test must be given
before and during therapy.
RIFAMPIN:
Hepatitis; Febrile reaction;
Imparts orange-red color to body fluids, urine and
feces (warning to patients!)
PYRAZINAMIDE:
Hepatotoxicity (used for only short-term therapy)
Hyperuricemia
CLOFAZIMINE:
Red discoloration of skin
CURRENT STATUS OF COMBINATION THERAPY
1. None of the drugs is used alone to treat active diseases. Always use
2 or more drugs to which the invading organisms are sensitive.
2. Isoniazid, or if it is inappropriate, rifampin is used alone for prevention
of active tuberculosis for patients showing positive tuberculin test.
3. For M. tuberculosis or M. kansasii of serious cases or patients who
had previous treatments for these infections,up to 6 different drugs
may be used in combination at least during the drug sensitivity tests
are being conducted.
4. For M. tuberculosis and M. kansasii, combination of isoniazid and
rifampin is considered the most effective. If possible isoniazid and/or
rifampin should be included in any regimen.
5. For M. avium complex (in AIDS patients) isoniazid and pyrazinamide
are totally useless.