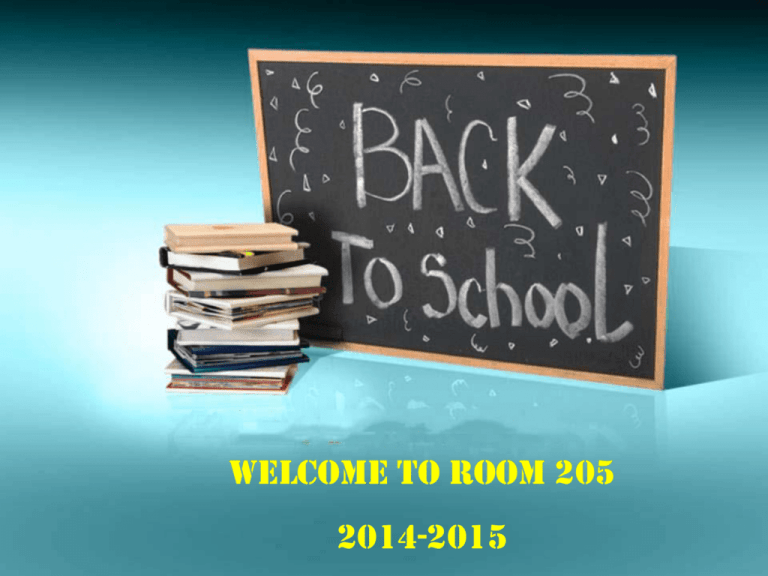 Welcome to room 205
2014-2015
Who am I?
Stemmler's Class
Rules
• Be respectful
• Be responsible
• Be safe
Daily Schedule
4th Grade Student Schedule
8:25-8:35
Homeroom
8:35-9:25
Rotation 1
9:30-9:20
Rotation 2
9:20-9:35
Snack/Stretch/Miscellaneous
9:35-11:25 Rotation 3
11:25-11:36 Homeroom
11:36-12:25 Lunch
12:25-1:00 Homeroom
1:00-1:45
Special
1:45-2:20
Homeroom
2:20-2:40
Recess
2:40-3:36
Homeroom/Dismissal
Language Arts
Spelling
Reader's Workshop
Mini lessons
Reading interest
books
Genre study
Book clubs
Wordly Wise
Spelling
Wordly Wise
• Unit runs from Friday to
Friday
• Spelling practice/work
book should be done at
home
• First two units will be
done at school
• Spelling list should be in
student agendas and
online via my website
• Units run on a two
week schedule
• Most work will be
done in class, some
at home.
• Should be studying
word meaning at
home
• Lots of online
resources to help
Everyday Math Content Strands
K–6 Everyday Mathematics curriculum includes the
following mathematical Content Strands:
•Number and Numeration
•Operations and Computation
•Data and Chance
•Measurement and Reference Frames
•Geometry
•Patterns, Functions, and Algebra
4th grade goals
5th grade goals
4th grade units
5th grade units
Science
• Earth Materials
• Solar System
• Magnets and
Electricity
Social Studies
• Discovering the
social sciences
• Government
• Regions of the
USA
• Economics in a
market economy
Web Site
Field trips/ Events
• NWEA testing (fall, winter, spring)
• MEAP testing (in the spring)
• Lansing field trip (September 30th)
Questions?