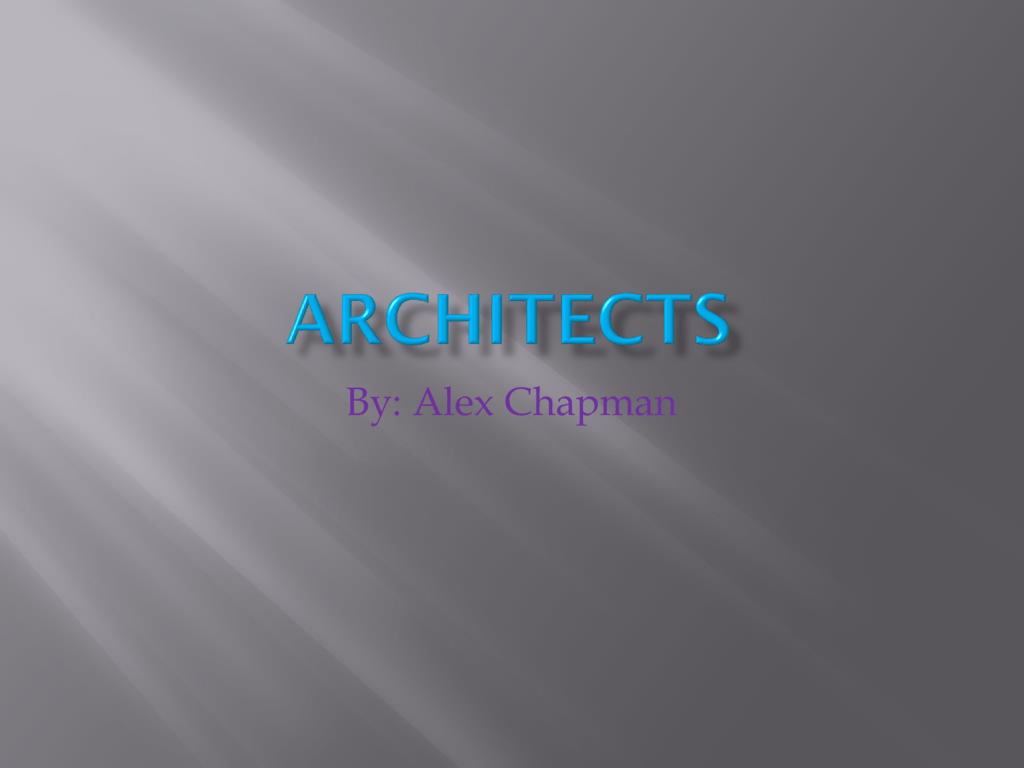 By: Alex Chapman



Architects design and build new buildings.
They Estimate designs, equipment, costs, and
construction.
They prepare, design, and structure
specifications.



Most Architects earn a professionals degree in
a 5 year Bachelor of architecture degree.
Some earn a masters degree.
Some schools give a post professionals degree
if you have a masters or bachelor degree.




You will have to be artistic.
You have to be investigative
You can be realistic.
You can also be enterprising.



Architects spend most of their time in offices.
They do visit construction sites sometimes.
Almost all architects work full time.

The median wage is $72,500 in May 2010.


The job is suppose to grow 24% from 2010 to
2020 faster.



There is many similar occupations with
architects.
There is civil engineers. They design and
supervise large construction sights.
There is also construction managers.





ITT Tech is a good school to attend for
architecture.
Its tuition is $25,000 per year.
It includes computers and communication
technology.
It helps students develop skills and knowledge.
It is located in Maryland.