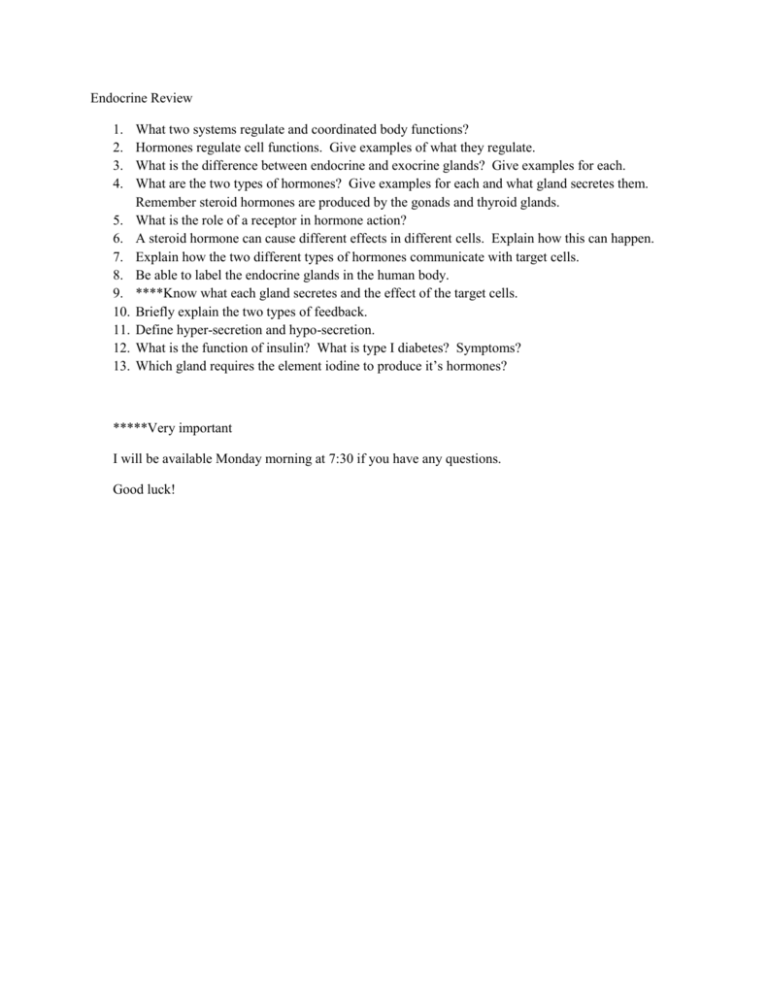 Endocrine Review
1.
2.
3.
4.
5.
6.
7.
8.
9.
10.
11.
12.
13.
What two systems regulate and coordinated body functions?
Hormones regulate cell functions. Give examples of what they regulate.
What is the difference between endocrine and exocrine glands? Give examples for each.
What are the two types of hormones? Give examples for each and what gland secretes them.
Remember steroid hormones are produced by the gonads and thyroid glands.
What is the role of a receptor in hormone action?
A steroid hormone can cause different effects in different cells. Explain how this can happen.
Explain how the two different types of hormones communicate with target cells.
Be able to label the endocrine glands in the human body.
****Know what each gland secretes and the effect of the target cells.
Briefly explain the two types of feedback.
Define hyper-secretion and hypo-secretion.
What is the function of insulin? What is type I diabetes? Symptoms?
Which gland requires the element iodine to produce it's hormones?
*****Very important
I will be available Monday morning at 7:30 if you have any questions.
Good luck!