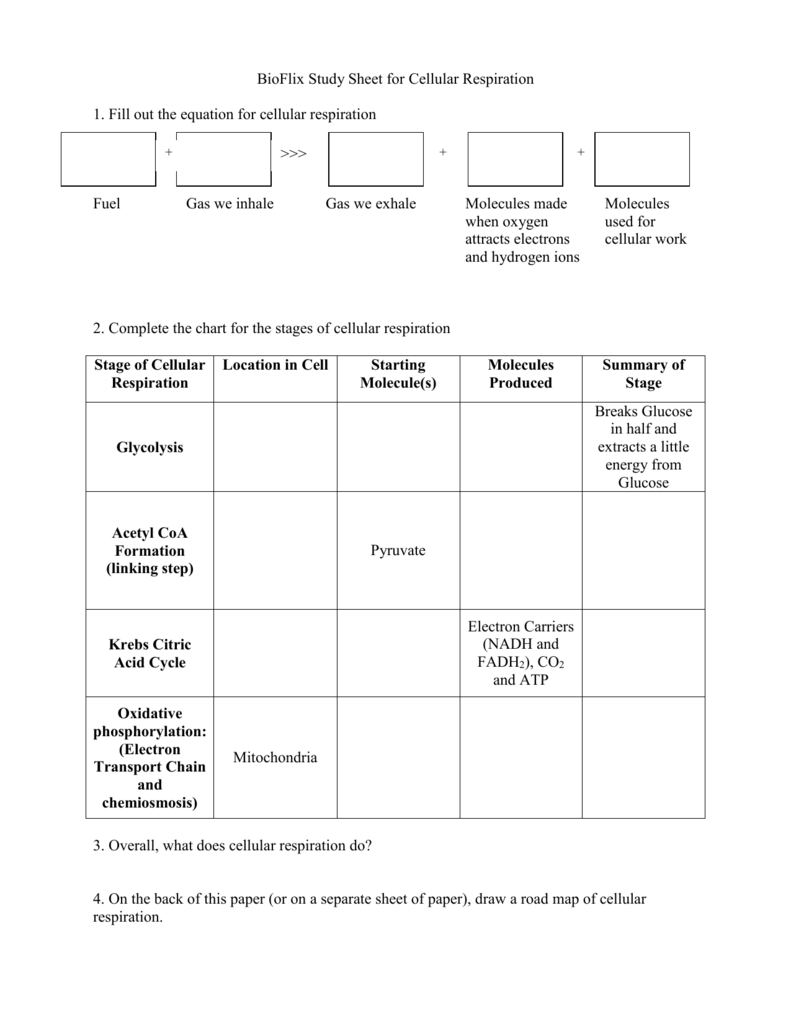 BioFlix Study Sheet for Cellular Respiration
1. Fill out the equation for cellular respiration
+
Fuel
+
>>>
Gas we inhale
Gas we exhale
+
Molecules made
when oxygen
attracts electrons
and hydrogen ions
Molecules
used for
cellular work
Molecules
Produced
Summary of
Stage
2. Complete the chart for the stages of cellular respiration
Stage of Cellular
Respiration
Location in Cell
Starting
Molecule(s)
Breaks Glucose
in half and
extracts a little
energy from
Glucose
Glycolysis
Acetyl CoA
Formation
(linking step)
Pyruvate
Electron Carriers
(NADH and
FADH2), CO2
and ATP
Krebs Citric
Acid Cycle
Oxidative
phosphorylation:
(Electron
Transport Chain
and
chemiosmosis)
Mitochondria
3. Overall, what does cellular respiration do?
4. On the back of this paper (or on a separate sheet of paper), draw a road map of cellular
respiration.