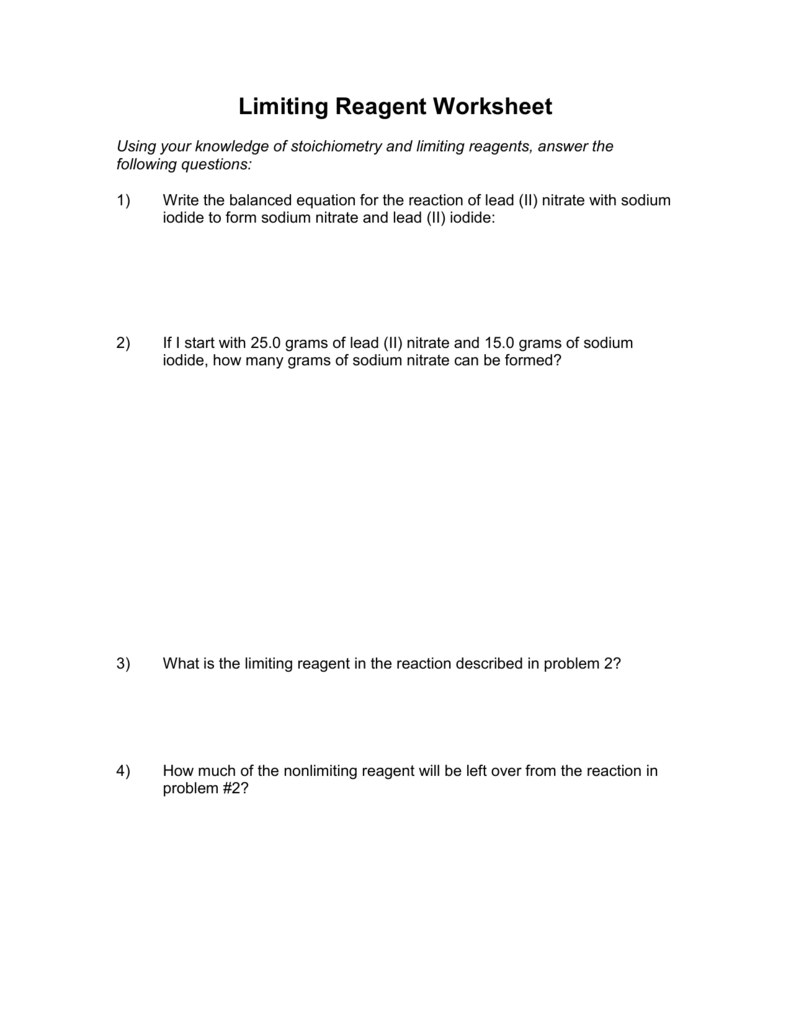 Limiting Reagent Worksheet
Using your knowledge of stoichiometry and limiting reagents, answer the
following questions:
1)
Write the balanced equation for the reaction of lead (II) nitrate with sodium
iodide to form sodium nitrate and lead (II) iodide:
2)
If I start with 25.0 grams of lead (II) nitrate and 15.0 grams of sodium
iodide, how many grams of sodium nitrate can be formed?
3)
What is the limiting reagent in the reaction described in problem 2?
4)
How much of the nonlimiting reagent will be left over from the reaction in
problem #2?