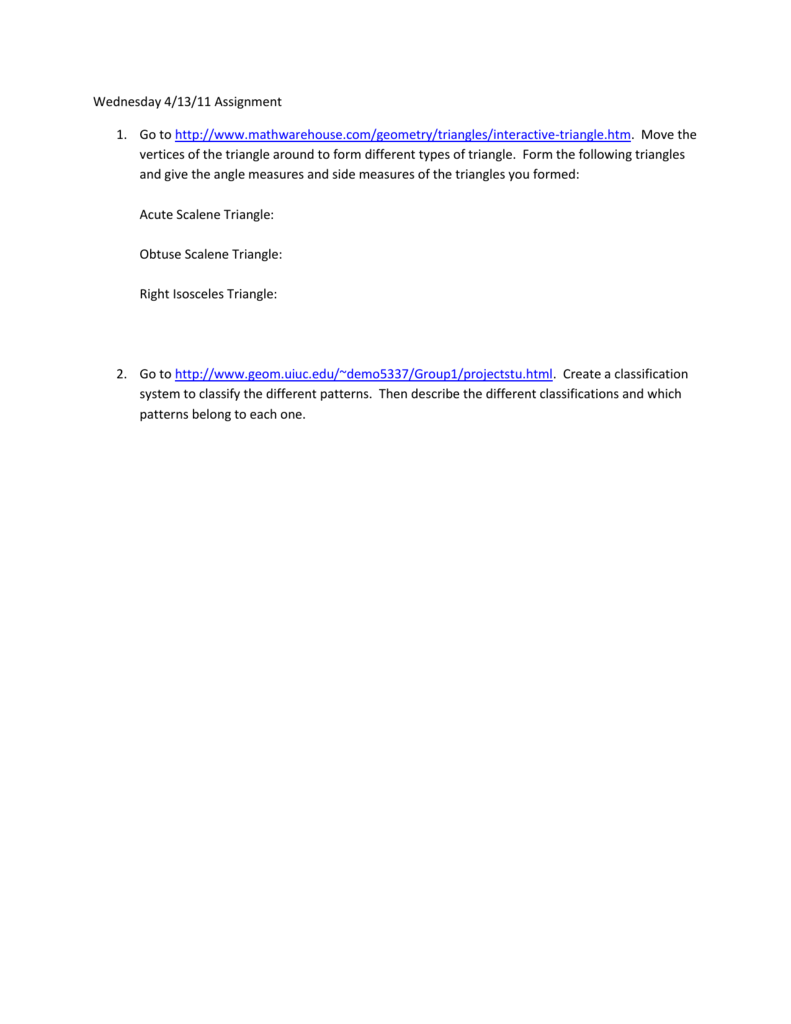 Wednesday 4/13/11 Assignment
1. Go to http://www.mathwarehouse.com/geometry/triangles/interactive-triangle.htm. Move the
vertices of the triangle around to form different types of triangle. Form the following triangles
and give the angle measures and side measures of the triangles you formed:
Acute Scalene Triangle:
Obtuse Scalene Triangle:
Right Isosceles Triangle:
2. Go to http://www.geom.uiuc.edu/~demo5337/Group1/projectstu.html. Create a classification
system to classify the different patterns. Then describe the different classifications and which
patterns belong to each one.