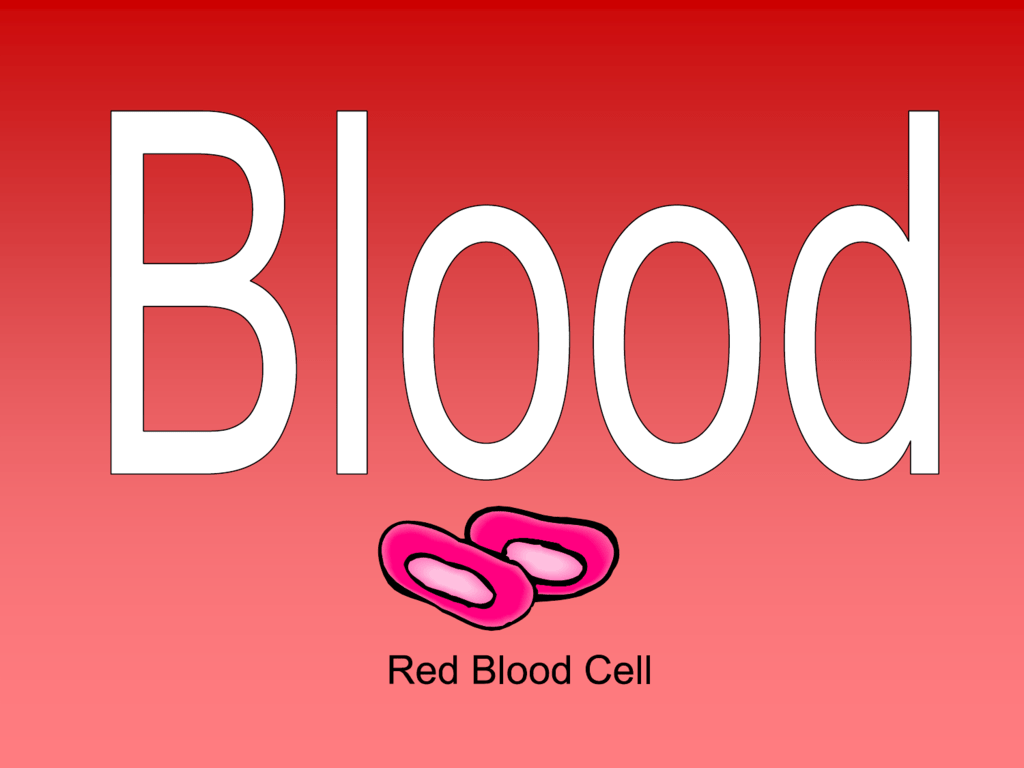 Your Blood Has 4 Jobs to Do:
Four Functions of Blood:
1) Carries body oxygen to
and removes carbon
dioxide from all body cells
Four Functions of Blood:
2) Carries waste products
of cell activity to kidneys
to be removed.
Four Functions of Blood:
3) Transports
nutrients from the
digestive system
to all cells.
Four Functions of Blood:
4) Carries
materials that
fight infections
and heal
wounds.
Parts of Human Blood
Help fight
infection
White blood cells
Transport O2
Red Blood Cells
Help clot blood
Platelets
Contains
nutrients &
minerals
Plasma
Blood Types
yes
yes
There are 4 blood
types!
yes
yes
no
yes
no
yes
no
no
yes
yes
no
no
no
yes
Blood Types
Who can receive any blood type?
AB
Who can receive only type O blood?
O
Blood Video Clips
Blood by Brainpop
Blood Clip
1. Blood is your body's liquid
_________________.
2. What is the scientific name for red
blood cells?
3. What is hemoglobin?
4. How much blood does a person donate at
a time?
1. What is a blood transfusion?
2. What are antigens?
3. People with O blood can donate to
___________.
4. What is the most common blood
type in the United States?