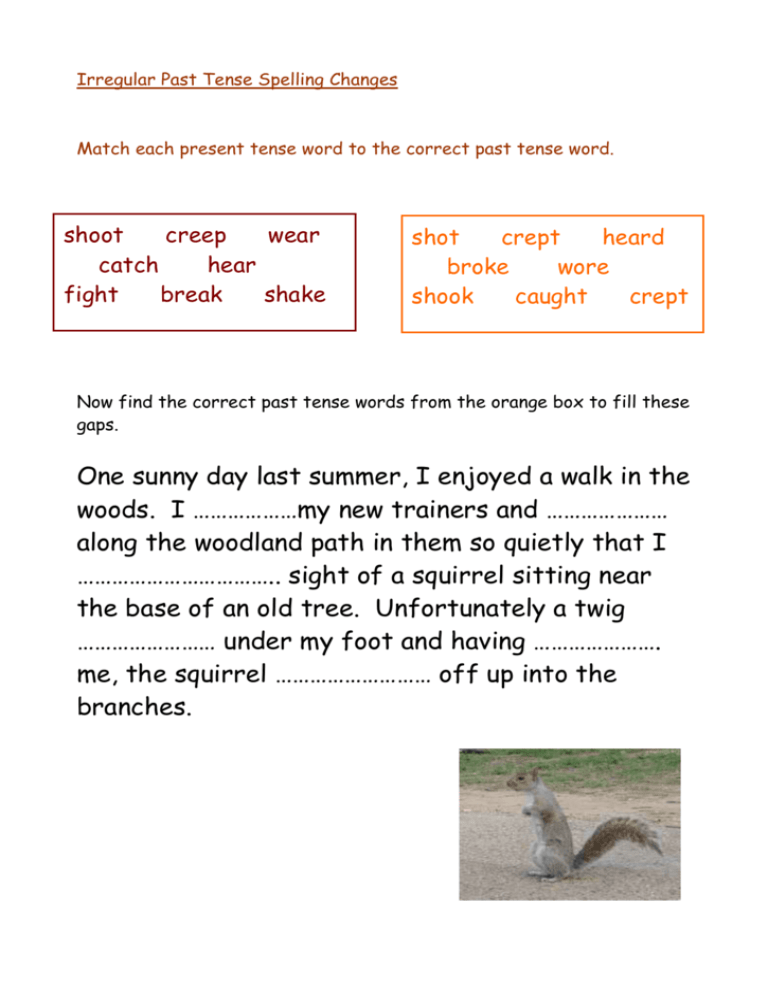 Irregular Past Tense Spelling Changes
Match each present tense word to the correct past tense word.
shoot
creep
wear
catch
hear
fight
break
shake
shot
crept
heard
broke
wore
shook
caught
crept
Now find the correct past tense words from the orange box to fill these
gaps.
One sunny day last summer, I enjoyed a walk in the
woods. I ………………my new trainers and …………………
along the woodland path in them so quietly that I
…………………………….. sight of a squirrel sitting near
the base of an old tree. Unfortunately a twig
…………………… under my foot and having ………………….
me, the squirrel ……………………… off up into the
branches.