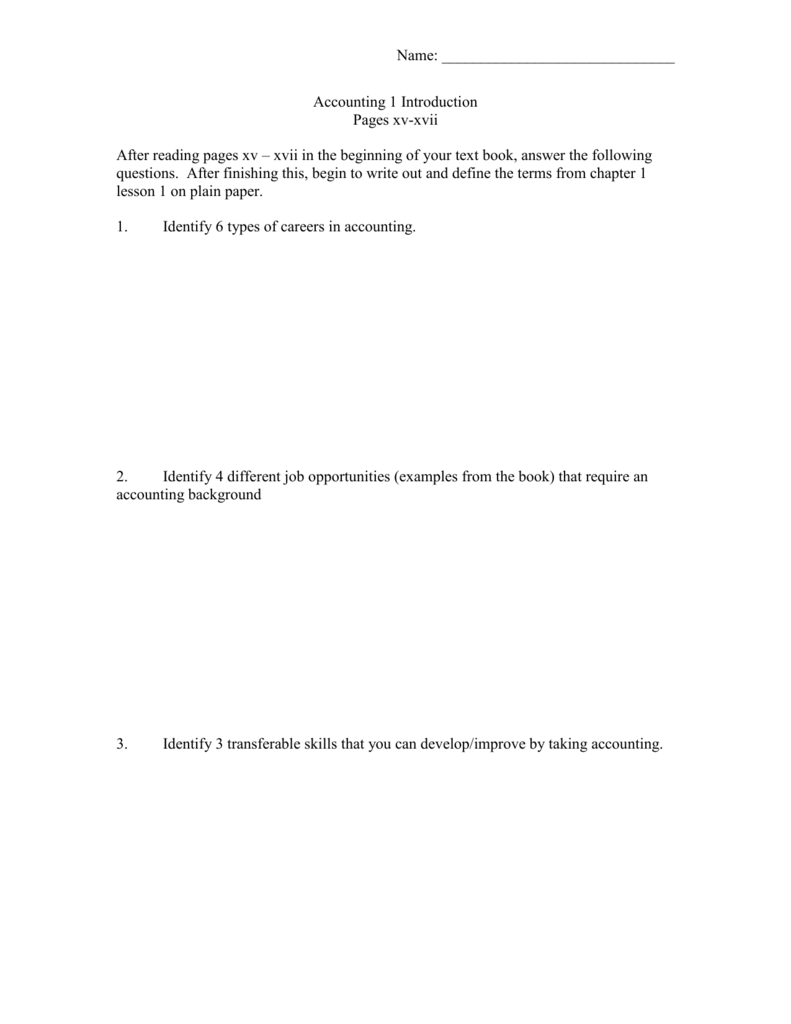 Name: ______________________________
Accounting 1 Introduction
Pages xv-xvii
After reading pages xv – xvii in the beginning of your text book, answer the following
questions. After finishing this, begin to write out and define the terms from chapter 1
lesson 1 on plain paper.
1.
Identify 6 types of careers in accounting.
2.
Identify 4 different job opportunities (examples from the book) that require an
accounting background
3.
Identify 3 transferable skills that you can develop/improve by taking accounting.