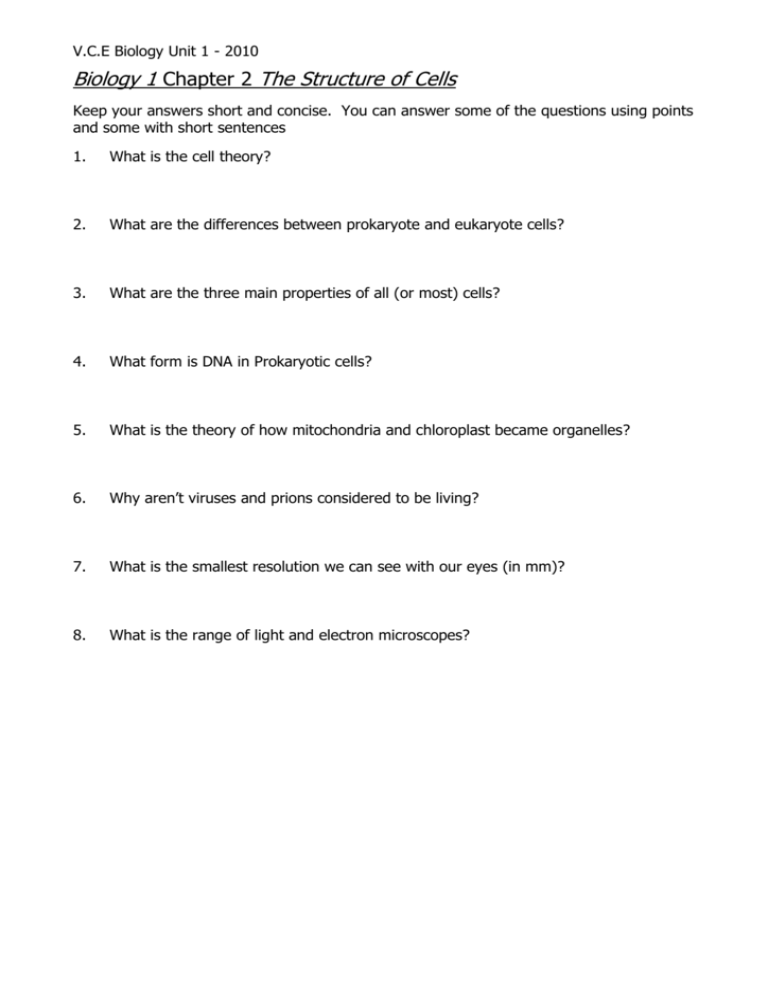 V.C.E Biology Unit 1 - 2010
Biology 1 Chapter 2 The Structure of Cells
Keep your answers short and concise. You can answer some of the questions using points
and some with short sentences
1.
What is the cell theory?
2.
What are the differences between prokaryote and eukaryote cells?
3.
What are the three main properties of all (or most) cells?
4.
What form is DNA in Prokaryotic cells?
5.
What is the theory of how mitochondria and chloroplast became organelles?
6.
Why aren't viruses and prions considered to be living?
7.
What is the smallest resolution we can see with our eyes (in mm)?
8.
What is the range of light and electron microscopes?