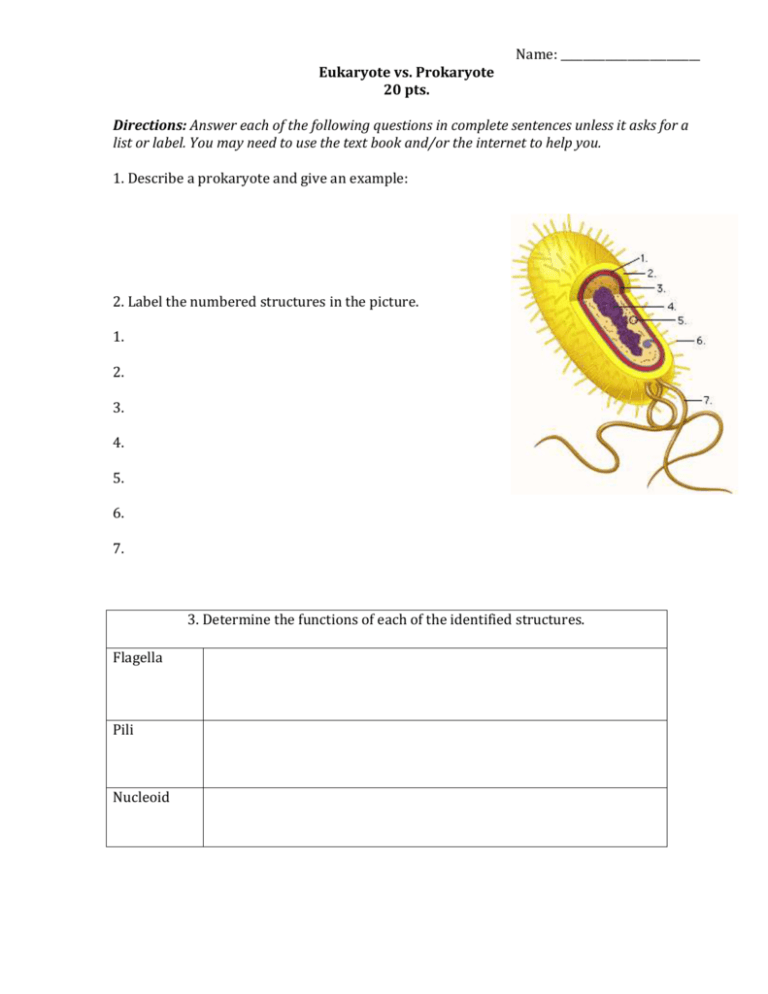 Eukaryote vs. Prokaryote
20 pts.
Name: _________________________
Directions: Answer each of the following questions in complete sentences unless it asks for a
list or label. You may need to use the text book and/or the internet to help you.
1. Describe a prokaryote and give an example:
2. Label the numbered structures in the picture.
1.
2.
3.
4.
5.
6.
7.
3. Determine the functions of each of the identified structures.
Flagella
Pili
Nucleoid
Name: _________________________
Capsule
Cell wall
Plasma
membrane
Ribosomes
DNA
4. Describe a eukaryotic cell and give an example:
5. Label the structures indicated below (note you
will not identify ALL of the letters on the picture)
a.
b.
d.
f.
g.
k.
l
n
o.
Name: _________________________
Compare/Contrast the features of prokaryotic and eukaryotic cells.