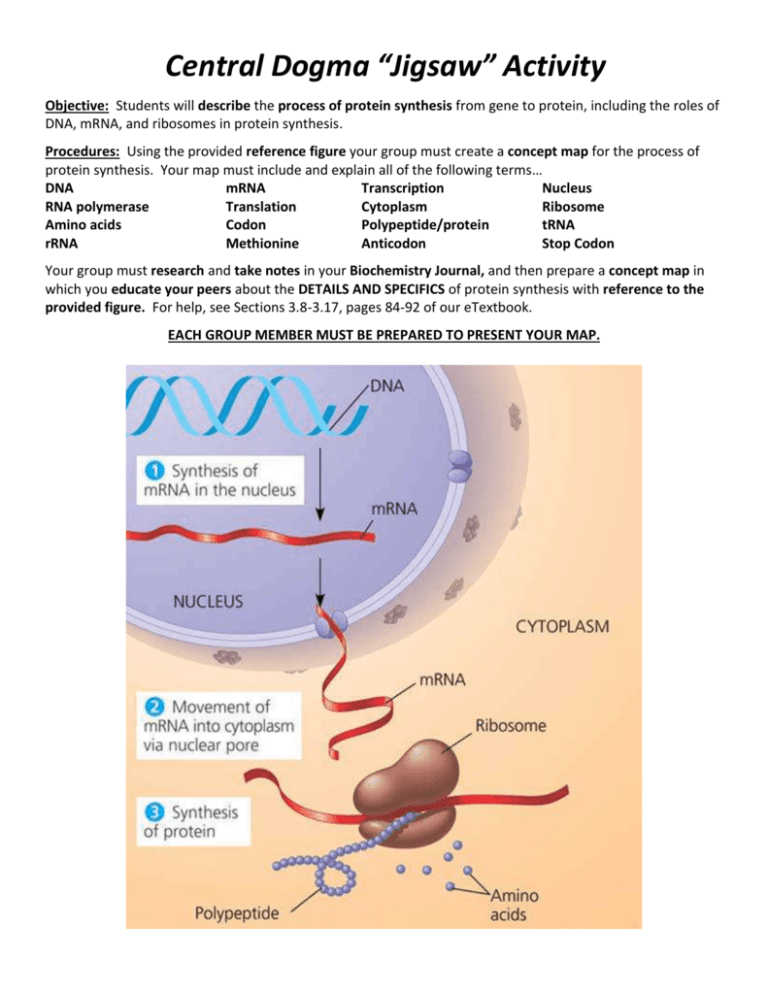 Central Dogma "Jigsaw" Activity
Objective: Students will describe the process of protein synthesis from gene to protein, including the roles of
DNA, mRNA, and ribosomes in protein synthesis.
Procedures: Using the provided reference figure your group must create a concept map for the process of
protein synthesis. Your map must include and explain all of the following terms…
DNA
mRNA
Transcription
Nucleus
RNA polymerase
Translation
Cytoplasm
Ribosome
Amino acids
Codon
Polypeptide/protein
tRNA
rRNA
Methionine
Anticodon
Stop Codon
Your group must research and take notes in your Biochemistry Journal, and then prepare a concept map in
which you educate your peers about the DETAILS AND SPECIFICS of protein synthesis with reference to the
provided figure. For help, see Sections 3.8-3.17, pages 84-92 of our eTextbook.
EACH GROUP MEMBER MUST BE PREPARED TO PRESENT YOUR MAP.