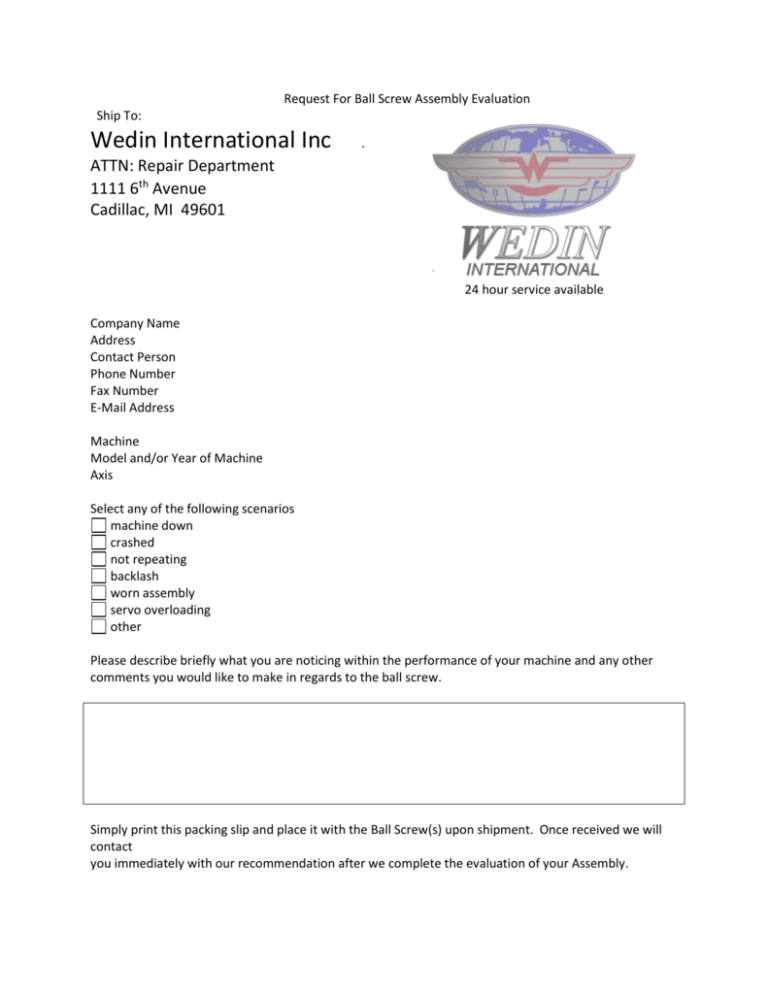 Request For Ball Screw Assembly Evaluation
Ship To:
Wedin International Inc
.
ATTN: Repair Department
1111 6th Avenue
Cadillac, MI 49601
24 hour service available
Company Name
Address
Contact Person
Phone Number
Fax Number
E-Mail Address
Machine
Model and/or Year of Machine
Axis
Select any of the following scenarios
machine down
crashed
not repeating
backlash
worn assembly
servo overloading
other
Please describe briefly what you are noticing within the performance of your machine and any other
comments you would like to make in regards to the ball screw.
Simply print this packing slip and place it with the Ball Screw(s) upon shipment. Once received we will
contact
you immediately with our recommendation after we complete the evaluation of your Assembly.
Thank you for your interest in our company and we look forward to working with you!!