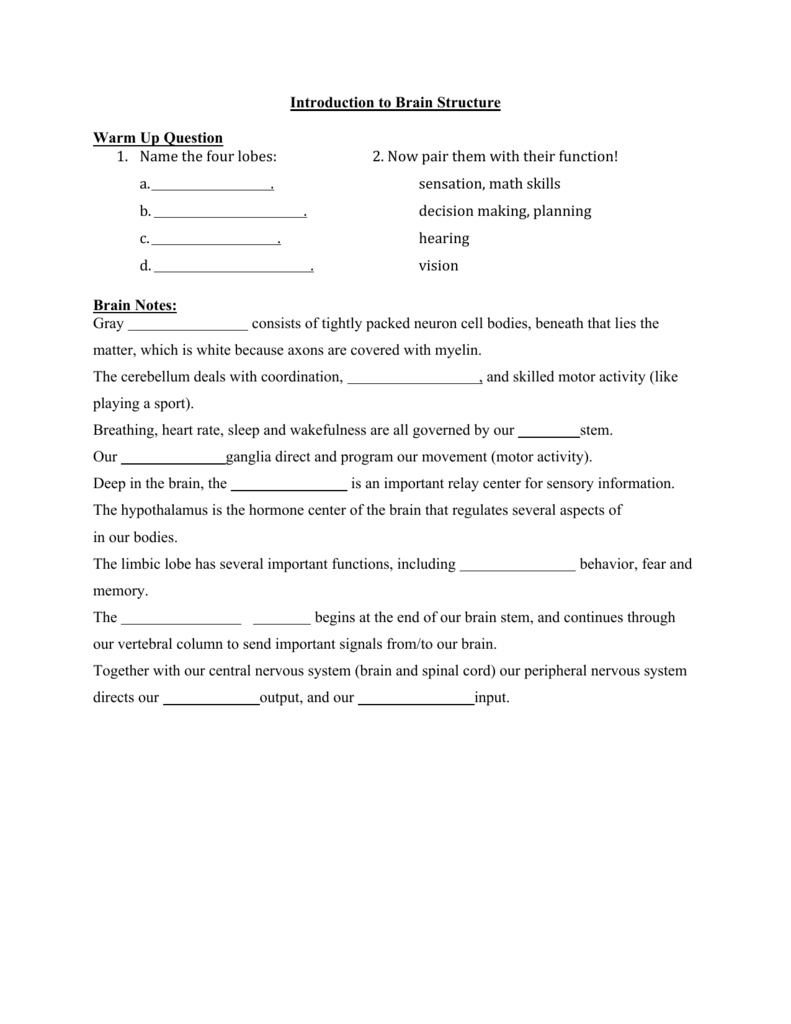 Introduction to Brain Structure
Warm Up Question
1. Name
the
four
lobes:
2.
Now
pair
them
with
their
function!
a. .
sensation,
math
skills
b. .
decision
making,
planning
c. .
hearing
d. .
vision
Brain Notes:
Gray
consists of tightly packed neuron cell bodies, beneath that lies the
matter, which is white because axons are covered with myelin.
The cerebellum deals with coordination,
, and skilled motor activity (like
playing a sport).
Breathing, heart rate, sleep and wakefulness are all governed by our
Our
stem.
ganglia direct and program our movement (motor activity).
Deep in the brain, the
is an important relay center for sensory information.
The hypothalamus is the hormone center of the brain that regulates several aspects of
in our bodies.
The limbic lobe has several important functions, including
behavior, fear and
memory.
The
begins at the end of our brain stem, and continues through
our vertebral column to send important signals from/to our brain.
Together with our central nervous system (brain and spinal cord) our peripheral nervous system
directs our
output, and our
input.